Bogus Report Circulating That Tom Hanks Has Died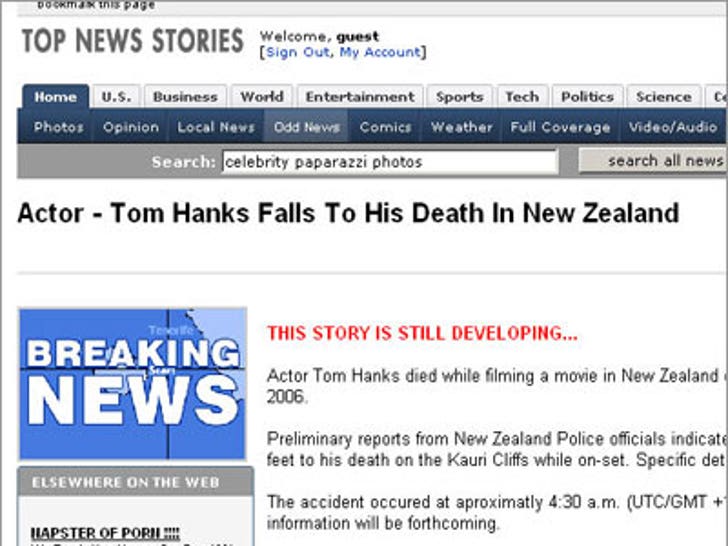 A report is swirling around the Internet that Tom Hanks died this morning after falling off a cliff in New Zealand during a movie shoot. TMZ is told by New Zealand authorities that the report is totally bogus.
An official from Interpol, the police in Wellington, New Zealand, confirms to TMZ that no report of an accidental death has been taken and they are certain no such incident occurred.
TMZ has obtained a photo of Tom Hanks taken just yesterday in Ontario, California, during the filming of "Charlie Wilson's War."

It appears fakeawish.com, a website that touts hoaxes, is responsible for the fake story.