Trading Places: TV becomes the Web, as the Web Goes TV?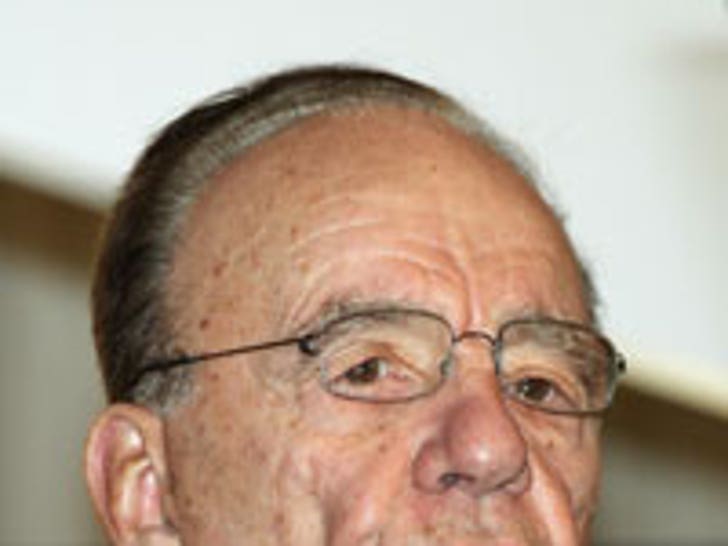 As Ross Perot used to say, "If you don't know where you're going, any road will take you there."
These days, the irasicble Texan seems more spot-on than ever, if the New York Times is any indication. We're struck by both today's (and this Sunday's) Times pieces on the direction that video is taking.

In an amusing piece by the Times patrician theater critic Charles Isherwood, (and, full disclosure; my old editor at Daily Variety in New York. How are you, Charles? I hope you're not still lunching on those dreadful empanadas down in Chelsea) the Gray Lady stops to ponder YouTube's heretofore unmentioned status as a repository for high culture.
"Until recently I had assumed that the "you" in YouTube referred to anybody but me, maybe everybody but me. Like who? College kids with a compulsive need to procrastinate. Media-obsessives anxious to keep track of the hot new joke or political gaffe. Exhibitionists and their friends. Lovers of humiliation comedy. People with an excessive fondness for the cute antics of their pets ... Certainly, this freakish and freakishly large video archive offers plenty of material to sate the appetites of those constituencies. But it also offers a dizzying array of material for addicts of what, for lack of more egalitarian term, I'll call high culture. Or high-ish culture. I'm not talking just about opera and dance, but also that often derided but enduring enterprise called "the Broadway musical."
In other words, surprise. Even in democratized online video, there's still room for those who don't worship at the temple of "Jackass: Number Two."
The drawback, Isherwood notes, is the Web's lack of predictability -- and not in a good way. "An important caveat: things come and go on YouTube, sometimes hour by hour; clips I saw one day would be untraceable the next."
Simultaneously, in this weekend's forthcoming New York Times Magazine, Lorne Manly offers a look at how TV is becoming as interactive as -- but a lot more precise than -- YouTube, in a piece entitled, "Your TV Would Like a Word with You."
"The new purveyors of interactive television insist they have learned from earlier missteps and have a better sense of exactly what people want to interact with. For John Kelly, a computer technician for Adelphia high-speed cable in Wichita, Kan., that would be football. On top of the $249 he pays DirecTV for a season of its Sunday Ticket cavalcade of games, he ponies up another $99 for its Super Fan option. Now he can watch eight games at a time, all arrayed on his 54-inch television set, a trick that comes in handy when he and his brother watch football together... Mr. Kelly can also customize the Sunday Ticket football package, to get immediate notices about the exploits of his favorite players and teams. Two Sundays ago, when a nurse friend had to work at the same time her beloved Tennessee Titans took the field, Mr. Kelly punched in some of their names. Whenever those Titans did something noteworthy on the field, an advisory would pop up on his television screen, and he'd fire off a text message to her ... "Without his newfound powers, he says, "it feels like I have a hand cut off."
Leaving aside the copious amount of Ritalin Mr. Kelly will no doubt soon need to function in society, a question arises from all of this. "Who's right? The Internet brainiacs, or the satellite TV geeks?"
If Rupert Murdoch is any indication, the Web's infinite diversity will defeat satellite TV.
This week, Business Week offered a look at the wrestling match that's been Murdoch against John Malone, the owner of Liberty Media.
"Murdoch told investors on Nov. 14 that he is nearing a deal to buy back Malone's stake in News Corp., which is nearly large enough to threaten Murdoch's control over his empire. By swapping his DirecTV stake, Murdoch will be leaving a satellite business loaded with risk and creating more room for growth on the Web. DirecTV is certainly a profitable company. But over the next few years, it will face increasing pressure from the cable TV industry and the telecom industry. Satellite players already lag cable and phone companies in the market for high-speed Internet access. That huge gap is about to get even wider. Cable and TV companies are going to upgrade their networks so that consumers can download movies and other big files faster than ever. And the next upgrade will make it easier for consumers to send big video files as well. That will be extremely important as sharing homemade videos online takes off."
As they say in TV news, stay tuned.