Exclusive: Fox Atomic Kills "Nerds" Remake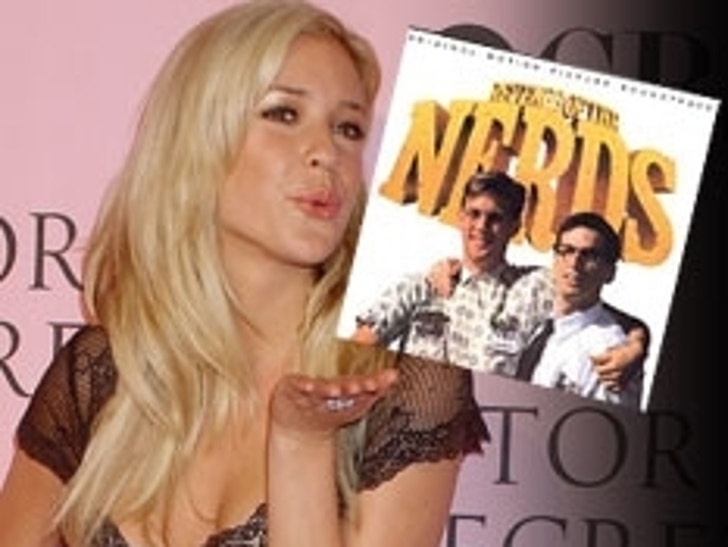 Breaking News: TMZ has just learned that one of Fox Atomic's first-releases, a remake of the 80's classic comedy, "Revenge of the Nerds," shut down, permanently, just weeks into production.

The move came in response to a loss of its location at Emory University earlier this month.
Per Variety, "more than a third of the film was to be shot" at the venerable Southern institution, but the school backed out of its agreement to allow Fox to film on campus. The trade press reported that "Emory officials ultimately balked at the raunchy nature of the project" but an insider familiar with the film attributed it more to the disruptive nature of having a film crew shooting amidst classes.
In addition, the movie had a large cast of low-cost stars, like the seemingly ubiquitous Kristin Cavallari of "Laguna Beach," but many of those thespians have other commitments that won't allow them to wait around indefinitely. Insiders say the bad news was given to the film's director, "Fanboys" director Kyle Newman, only an hour ago.
It's an unfortunate stumble for Fox Searchlight president Peter Rice's nascent teen label, which somewhat understandably just passed on the opportunity to have its inner workings picked-over in the press last weekend.
"As a well-educated and urbane Brit making movies for teens, Rice -- who wouldn't comment for this article -- likes the idea of counter-programming. He's more likely to make a movie about the losing teams (hence "The Comebacks," due out in March). And he's vowed to all but forswear print advertising, instead investing heavily in online and viral marketing. The company also has an edict to develop new-media content."
Pursuant to that ethos of low-cost, high-reward projects, insiders tell TMZ that the movie's implosion will hardly trigger a "Cleopatra"-like sale of the Fox back lot; its budget was estimated by one knowledgeable source to be only $12 million. Still, this isn't an auspicious start.
The Fox Atomic label's first release, horror movie "Turistas," opens on December 1st.