Richards On The Hunt For "Those Guys"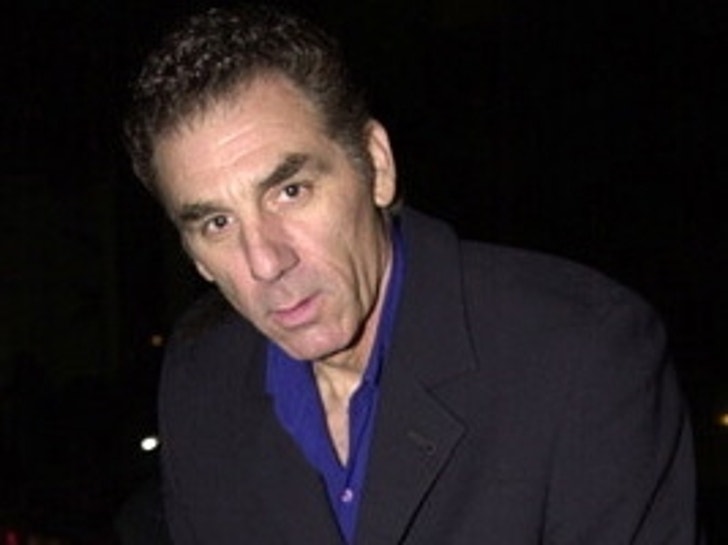 Unlike the "Seinfeld" character he played, it looks like Michael Richards won't be able to get out of the racist rant pickle -- a pickle captured on video and obtained exclusively by TMZ -- as easily as he hoped.
The two black men he allegedly verbally attacked say a national apology on "The Late Show With David Letterman" wasn't enough. They want a personal apology and possibly money, according to the New York Post. The actor's publicist says Richards wants to apologize to both men, but hasn't been able to find them. But when he does, he will talk to them face-to-face and "then see what happens."
Michael Jackson Plays House With Michael Flatley
Michael Jackson just doesn't get it. After a disappointing response to his "come back" performance at the World Music Awards, Jacko says he'll be throwing himself a Christmas bash in Tokyo to celebrate the 25th anniversary of "Thriller." Does this guy even have any fans these days? According to FOX News, there's at least one: Michael Flatley. Apparently, Jackson has been staying at the "Lord of the Dance" star's Irish Castle since June.
Even after being dumped by Brit, it seems Kevin Federline is still a legend in his own mind. During a performance at Hollywood's House of Blues, K-Fed crowned himself "America's most hated man." Scrapping for any last bit of attention he can get before he falls off the face of the planet, IMDB.com reports that FedEx shouted: "F**k the haters, f**k the media, f**k the paparazzi." It might not be the best idea to bite the only hand that feeds you these days, dude.
Party Favors: Carson Daly Is A New Man ... Borat Is Most Huge At Box Office ... Mariah Carey's Fur Coat Is Missing
Carson Daly says he's trying to re-enter the human race after partying like a rock star for so many years. "As I got a little bit older and moved on to NBC I thought, 'I've gotta grow up here'," admits the 33-year-old talk show host ... Surprise hit "Borat" will cross the $100 million mark this weekend ... A fur coat Mariah Carey donated to animal rights organization PETA was "lost" on its way to benefit nomads in Mongolia.

Add to: My AOL, MyYahoo, Google, Bloglines
Sign up for: AOL Alerts