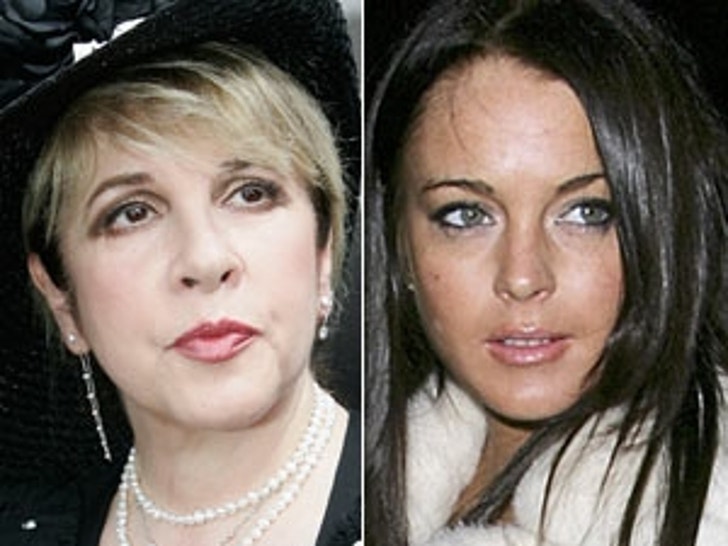 Lindsay Lohan has released a couple of records, but is still much better known for her acting roles and late night Hollywood activities. She's yet to deliver a smash hit to transform her into a bona fide music star.
To increase her chances of making a breakthrough on the charts, she might take a page out of Jamie Foxx's book and use a movie role to boost her music cred. Foxx, of course, was brilliant in "Ray," and as TMZ noted the other day, used the role as a vehicle to launch his music career.
According to a source quoted in Life & Style, Lindsay may make a Ray-like film portraying rock goddess Stevie Nicks. "Lindsay says that movies like "Ray" and Walk the Line" are good examples of the kinds of projects she'd like to do," the source says. "She feels like she's found a dream role in a story about Stevie Nicks at the height of Fleetwood Mac's fame. Lindsay loves the music of that era." Linds may even be looking to wear a producer hat for this project as well.
Lindsay recorded a breathy version of Stevie's hit, "Edge of Seventeen" (I still prefer Jack Black's in School of Rock), on her record released last December, "A Little More Personal (Raw)." Even though the record didn't garner rave reviews, it makes sense that Lindsay may think she can pull off something like this. A Lohan rep says she has "no clue" as to whether La Lohan is seriously considering the role.