Brit's Gift: Paris' Big F**K You to Billboard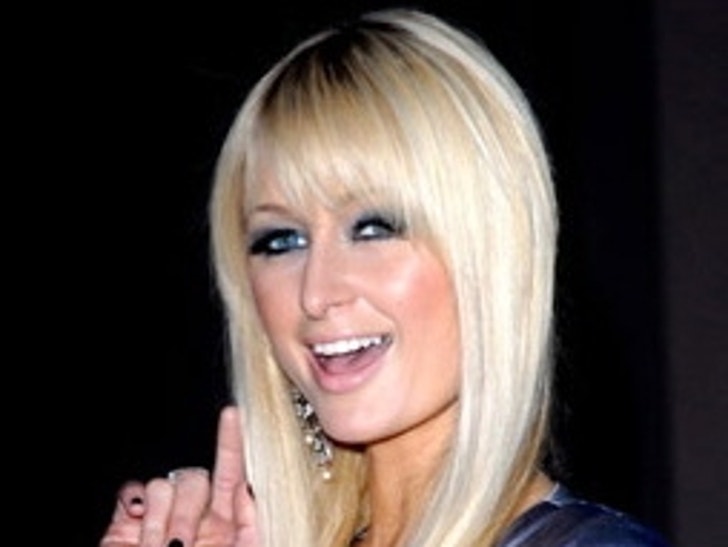 Apparently, Paris Hilton has some sort of standards: she won't belittle her friends on Monday night's Billboard Music Awards. The heiress is following in the footsteps of new BFF Britney and has pulled the plug on hosting the show.
"It is my understanding that some satirical references ridiculed some of her peers," Hilton's spokesman, Elliot Mintz, says in the New York Post. "Paris did not want to say anything that could appear hurtful or embarrassing about people she knows."
Perhaps she's turning over a new leaf? Or maybe it was just her birthday gift to Brit, who turned 25 yesterday. The two were spotted partying at the Laugh Factory. With panties, we hope.
Taylor Hicks Trashes "Idol"
"American Idol" winner Taylor Hicks needs to learn to watch his mouth. Hicks recently slipped and said the reality show was "fizzling out" and pooh-poohed being crowned last year's winner. Now he's doing some damage control before the new season starts, and before Simon Cowell blacklists him forever. E! Online reports that the grey-haired crooner has apologized, saying, "Those words were taken completely out of context. I'm very thankful to have had the opportunity to be on 'American Idol.'"
Madonna to Malawian Judge: Bring It On
There seems to be more baby blues on the horizon for Madonna, according to IMDB. A Malawian judge declared that Madge's adoption of baby David could be challenged by a coalition of human rights groups. But the superstar's lawyer says she has "no problem" with the ruling and will just "sit back and wait" to see who wins the fight.
Party Favors: Britney's First Ex Writes Tell-All Book ... Mel Gibson Set to Release "The Most Violent Movie" Ever ... Bloomberg Doesn't Like Tracy Morgan's Antics
Looks like K-Fed's not the only ex looking to make a buck. Britney Spears' first hubby, Jason Alexander, is writing a tell-all book about his time – all 55 hours of it -- with the pop princess ... FOX News is calling Mel Gibson's new movie, "Apocalypto," the "most violent movie Disney has ever released. If you've wondered what it would be like to see heads and hearts removed without anesthesia, then this is the movie for you" ... New York's Mayor Bloomberg didn't want to share the stage at the Rockefeller Center Christmas-tree lighting with "30 Rock" star Tracy Morgan, who has been arrested twice for allegedly driving drunk.