Mum's the Word on N-Word for Funnymen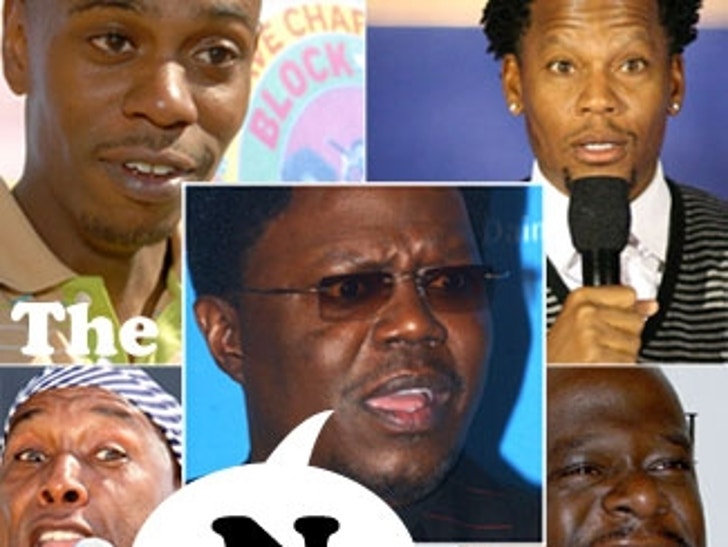 Has Michael Richards' racist rant made the n-word forbidden comedy fruit? How taboo is it, really? Is it taboo enough for the biggest, brashest African-American comics to ban it from their own acts?

TMZ contacted Dave Chappelle, DL Hughley, Bernie Mac, Cedric the Entertainer and Katt Williams through their reps, and their response was uncharacteristically laconic. Last week, comedy vet Paul Mooney, who was a writing partner of Richard Pryor, and who appeared on "Chappelle's Show," said he was forsaking the word in his comedy henceforth -- but since then, none of his younger colleagues have taken a similar pledge.
One source, who has worked with almost all of the comics, tells TMZ that Richards' screed will probably end up being a boon to all of them, providing them not just with material, but stoking interest in their acts -- and whether they'll use the word and how often. The renewed focus on the n-word and its implications will, says our source, no doubt give the word itself added piquancy on stage, "until it becomes calloused and overused again."