Donald to Miss USA: Go Back to Kentucky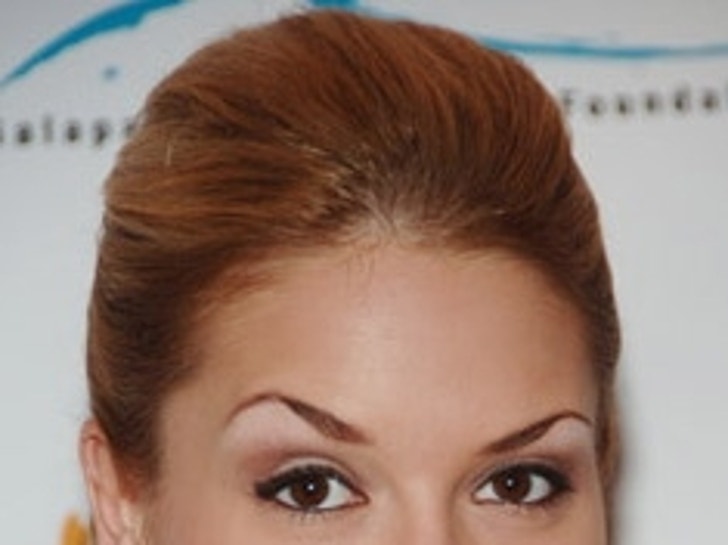 Donald Trump has told hard-partying Miss USA Tara Connor to pack her bags and move out of her Trump Plaza apartment.

"She does not live here anymore," a doorman at the posh property tells the New York Post. "She is not allowed on Trump property. I don't think it was her choice, really."
Trump says pageant officials are still looking into the "situation," and plan to make an announcement Tuesday. But we already broke the news that the Kentucky native will be passing the tiara over to runner-up Tamiko Nash.
Since being crowned in April, Tara has been seen partying with Travis Barker, Ryan Seacrest and MTV VJ Damien Fahey. "Honestly, she's kind of like Lindsay Lohan," says a source.
Brit Bares More Naughty Bits
Just when we thought we had seen it all, it looks like Britney Spears is mixing it up a bit. The party mom was spotted at L.A. hotspot Element, sans Paris ... and a bra. US reports that Brit sported a super short skirt and a skintight, see-through top. A couple days later, the pop princess was at a burlesque show, and apparently wanted to be part of the action so badly that she took off her shirt and danced around in just a bra and miniskirt.
Jay-Z to Marry Beyonce -- and Sasha?
No wonder they're not hitched yet. Beyonce told Parade magazine that she has an onstage alter ego named Sasha. "I wouldn't like her if I met her," the diva admits. "She's too aggressive, too strong, too sassy, too sexy. I'm not her in real life at all." Beyonce transforms into Sasha so that when she's offstage, she doesn't "have to think about what it is I do" for a living. C'mon, Beyonce, it isn't that bad!
Party Favors: O.J.'s Publisher Canned ... Oprah Winfrey Gears Up for Reality Shows ... Anna Nicole Smith Lands on U.S. Soil
Publisher Judith Regan, who commissioned the doomed O.J. book, "If I Did It," was fired from HarperCollins. The news comes a month after the release of the misguided tell-all was canceled ... Oprah Winfrey is working on not one but two reality shows for ABC, "The Big Give" and "Your Money or Your life." "The Big Give" will feature 10 people helping others and competing for the chance to realize their "wildest" dreams, while "Your Money or Your Life" will feature families in crisis ... Anna Nicole Smith left the Bahamas for the first time since the birth of her daughter, DannieLynn, and the death of her son, Daniel. She appeared in a San Francisco courthouse where she continued to fight for her late husband's fortune.