This Week's Biggest Losers 12/16/06
This Week's Biggest Losers
12/16/06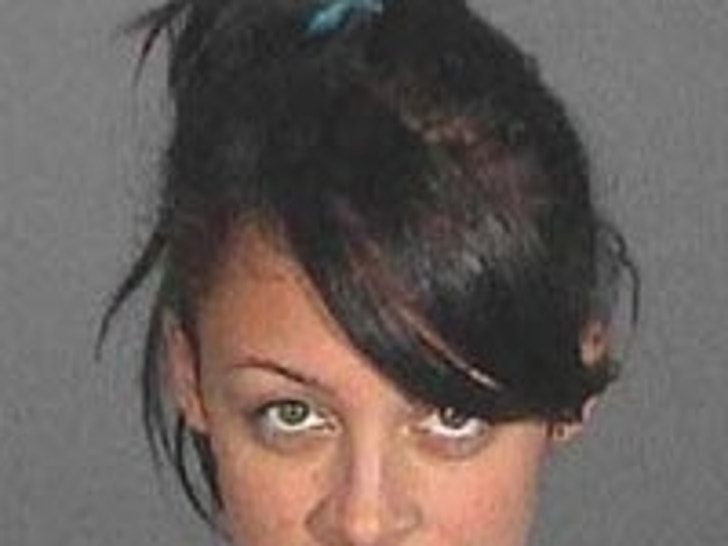 It took months for the Three Wise Men to ferry across the Holy Land with gifts of frankincense, gold and myrrh ... but it only takes a few days In the Zone for celebs to give TMZ the gift of laughter.
Nicole Richie: While Kirstie Alley was sighted this week looking like her old "Fat Actress" self, her wafer-thin reality counterpart got the jump on "The Simple Life 5" by ditching Paris and merging some 420 with the 134. As for the Vicodin, which most of us take after a root canal, Richie swears it's to dull the pain of menstrual cramps. Think of it as the "Not Guilty by Reason of Fertility" defense. We know Lionel has been resisting the temptation to write a song about this, but after Kirstie Alley used his Commodores classic "Brickhouse" for her Oprah bikini coming out party, we say it's time for an intervention ballad. Suggested title: "Save You, Save Me."
K-Fed: Our favorite theory about Britney's peek-a-boo passenger side antics comes from HollywoodInterrupted.com's Mark Ebner. He swears it was all part of a well thought out plan to get the jump on hubby's sex tape threats by devaluing the taboo nature of that potential product's, uh, main commodity. If she doesn't pony-up, how is Britney going to deal with K-Fed's alleged threats to write an X-rated tell-all? Once upon a time, this would have been a job for explosive Tinseltown P.I. Anthony Pellicano. But since he's currently booked, maybe Britney should threaten to cast Screech as her TV Movie K-Fed -- unless Fed-Ex backs off.
Miss USA: Looks like Miss Beverly Hills, Paris Hilton, has some East Coast competition. In the wake of a story first broken by TMZ, reports continue to surface about the colorful smashed-sash behavior of one Tara Conner. Seems when she isn't leading fellow underage title holder Miss Teen USA astray, she has been mixing business with pleasure at New York City hot spot Stereo. We're not sure if Conner knows the meaning of the word "irony," but isn't it just a trip that her main talent has led to the cancellation of her 21st birthday party - the first time she can legally celebrate? Thanks to her talent for bellowing "Bottoms Up!," she may soon go t*ts up when The Donald powwows next week to decide her fate.
Rosie O'Donnell: Now she knows how fellow tell-it-like-it-is ABC-er Bill Maher once felt. In a bitter coda to limoncello-gate, the outspoken left side tackle of "The View" was forced to apologize this week for her previous mimicking of how DeVito's Taxi-cad confessions were likely to have been discussed in mainland China. O'Donnell, who said she was shocked to learn that her rap was on the level of an Asian N-word, blithely warned that her free-associating ways would probably lead to more of the same. O'Donnell hasn't been this off since she donned leather in the 1994 S&M comedy "Exit to Eden." She once auditioned for the part of Elaine on "Seinfeld," perhaps she should have tried out for the role of Kramer.

Mel Gibson: It's bad enough that Clint's "Letters from Iwo Jima" has jumped into the awards season race and now looks set to steal away much of "Apocalypto's" Mayan thunder. But that's nothing compared to Mel's apparent personal PR turnaround. After showing up last week on "The Tonight Show" with hat in hand, Gibson has apparently decided that it's time to call a wrap on "Apologypto." In an interview with USA Today, the actor exclaimed, "How many people do you know get a DUI and are kicked around for six months? It's out of proportion. I'm not saying I wasn't at fault. Hey, we're not perfect, we're all human, get over it. I've apologized, done the right thing, now get the hell over it. I'm a work in progress." What's next? Clint going back on "Larry King Live" and suggesting that with two Golden Globe Best Director nominations, "I better "f*ing win!"