Babwa Defends Rosie ... Sorta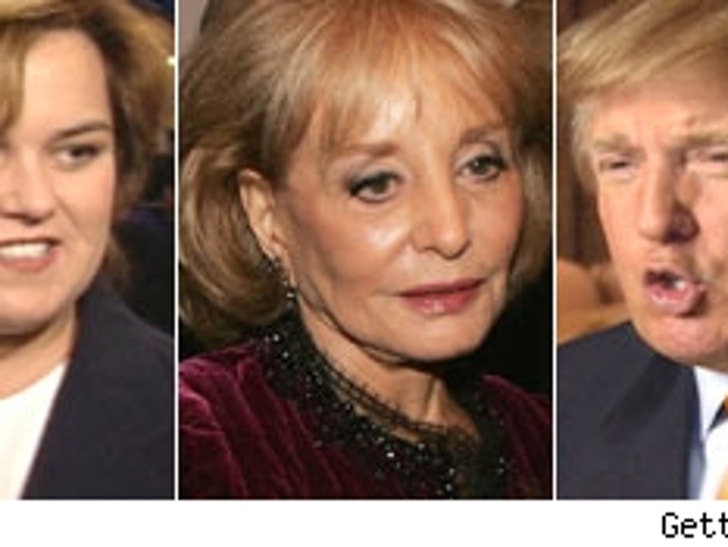 Barbara Walters -- friend of Donald Trump, boss to Rosie O'Donnell -- attempted to delicately straddle the electric fence between the two, as she commented on their explosive fracas from afar.

"Donald Trump is a personal friend of mine and has been a good friend to 'The View' for many years," said Walters from abroad, via a rep for the show. "I'm sorry there is friction between Donald and Rosie."
Walters then plumped for Rosie. "That said, I do not regret for one moment my choice to hire Rosie O'Donnell as the moderator of 'The View.' I certainly hope and expect that this tempest will pass quickly."
Earlier today, Trump dragged Walters into the feud during a live interview on "Good Day LA," saying that "Barbara cannot stand Rosie."