Miss Nevada Wants Her Second Chance, Too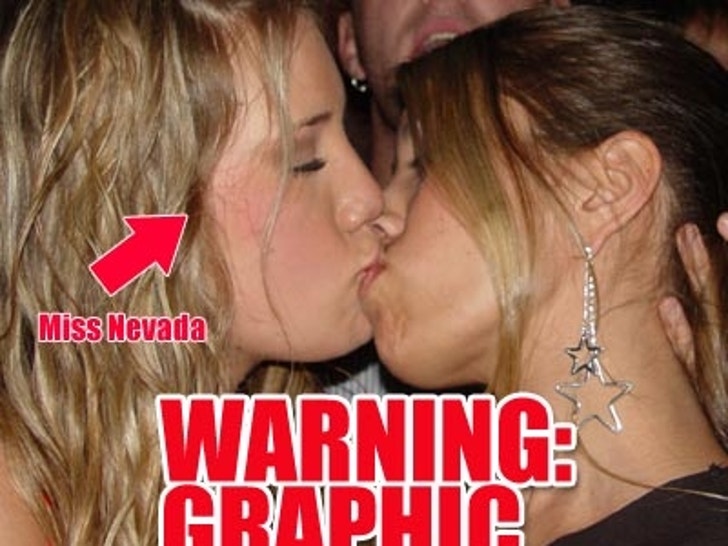 Stripped beauty queen and former Miss Nevada Katie Rees begged Donald Trump yesterday to give her a second chance, just like he did for Miss USA Tara Conner.

At a press conference in Florida, Rees said that the racy photos that incited a hurricane of controversy were "from an isolated incident" and that they don't "reflect who I am or who I plan to be." Rees' lawyer, Mario Torres, pointed out Rees' 3.8 GPA in high school and said that he might take legal action against the pageant if the Donald didn't un-fire his client.
Rees used the incident to helpfully warn other young women not to expose themselves in front of random people's cameras. "Please don't let your guard down when it comes to being photographed," she advised.

Babwa Loves Rosie, Disses Other "View"-ers
Rosie might be Barbara Walters' pet these days at "The View," but it might not be making Joy Behar and Elisabeth Hasselbeck very happy.
Just the other night, at "The View's" holiday party, as Page Six reports, Babwa took the mic to tell everyone just how much she adored O'Donnell (who wasn't even at the bash), but omitted any mention of Joy or Elisabeth, and left the stage. Joy Behar, says a spy, had some "animated" words with producer Bill Geddie, at which point den mother Walters had to awkwardly re-take the stage and gush about Behar and Hasselbeck as well. Babwa blamed the snub on the fact that she didn't have notes.
Meanwhile, Geddie brought the house down when he said, looking back on the year, "Meredith [Vieira] decided she wanted to leave, and we decided we wanted Star [Jones] to leave."
Trump Uses Nephews for Coat Check
Meanwhile, Donald Trump knows where to find the cheapest labor – right in the family. The Donald had a fancy fete to open his Trump Park Avenue building last week, and a spy for Ben Widdicombe's Gatecrasher says that when it came time to tip the coat-check guy, the attendant said, "Oh, no thanks – we're his nephews. We're just helping out." Confusingly, a rep for the building's real estate agents tells Widdicombe that the "nephews" might actually have been Trump's sons Eric and Don, Jr.
Party Favors: Schwarzenegger Breaks Leg While Skiing ... "Happyness" Guy Skips Premiere for Speech ... Hilary Duff to be Barbie
It'll be a painful Christmas for California Governor Arnold Schwarzenegger, who broke his right leg in a skiing accident yesterday morning in Sun Valley, Id. No details were immediately available about the accident, but no one else was injured in the mishap. ... Chris Gardner, the man on whom the Will Smith film "The Pursuit of Happyness" is based, missed his own film premiere in L.A. to honor a commitment to speak in Wisconsin. Gardner is a Milwaukee native ... Hilary Duff, like Lucille Ball and Beyonce before her, will have a Barbie doll made in her image. The Red Carpet Glam Hilary Duff Doll, comes complete with a polka-dot dress with a red satin sash.