Still The Hardest Working Man in Showbiz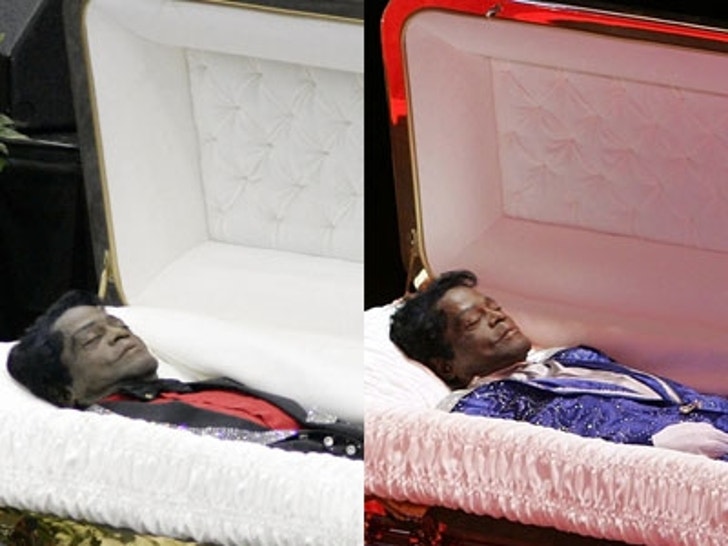 James Brown has once again proven that he's still got flair ... even though he died nearly a week ago.

The Godfather of Soul, who passed away on Christmas day, underwent one last costume change for his second viewing in Augusta, GA early Saturday morning.
Brown rocked a shiny blue blazer with a matching tie this time around, a drastic change from the suit he wore during the New York viewing on Thursday.
Eat your heart out, Cher!