Pellicano: MGM Billionaire's Ex-Wife Talked of Hit
Pellicano:
MGM Billionaire's Ex-Wife
Talked of Hit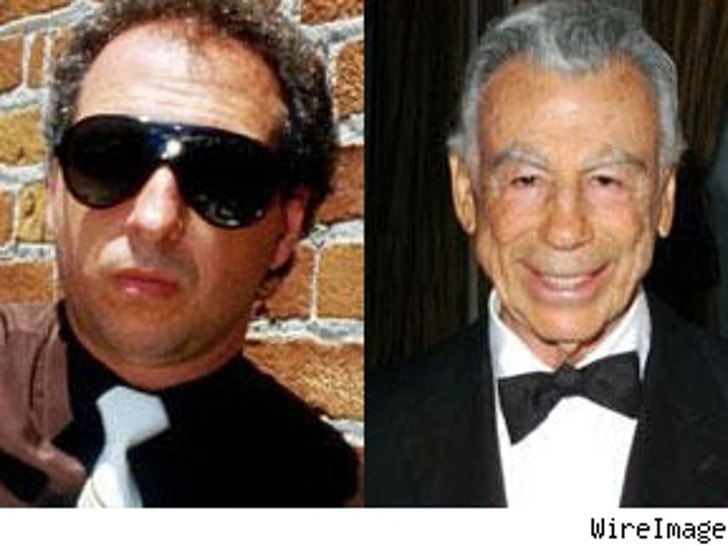 BREAKING NEWS: Some amazing digging by the New York Times duo, David M. Halbfinger and Allison Hope Weiner, has turned up a trove of recordings and transcipts from disgraced private investigator to the stars, Anthony Pellicano, star of the seemingly never-ending Hollywood wiretapping scandal.
In a taped conversation from April 2002, the telephonic tattler Pellicano tells Terry Christensen, lawyer to billionaire ex-MGM owner Kirk Kerkorian, that Kerokorian's ex-wife, Lisa Bonder Kerkorian, has confided in her lawyers that she'd like to have Kerkorian killed, due to their fierce child-support and paternity battle.
For all her allegedly murderous rage, Bonder didn't meet with much success. Per the NYT, "Mr. Pellicano heard Ms. Kerkorian talking to her lawyers, relatives and friends even as she and Mr. Kerkorian were wrangling over her demand for a $270,000 increase in monthly child-support payments. Ms. Kerkorian's effort ultimately failed; a judge increased the payments by just $316."
Kerkorian, 88, ranked 53rd among the world's richest people on Forbes' 2006 list, with a net worth of nearly $9 billion. Pellicano is being held at the Federal Detention Center in Los Angeles, where he and six associates await an August trial on over a hundred counts of wiretapping, racketeering, witness tampering, identity theft and destruction of evidence. Terry Christensen has also been charged.
This will be all over the news in the next few days, in the trades as well as the L.A. Times, but we're happy to bring it to you as-it-happens.