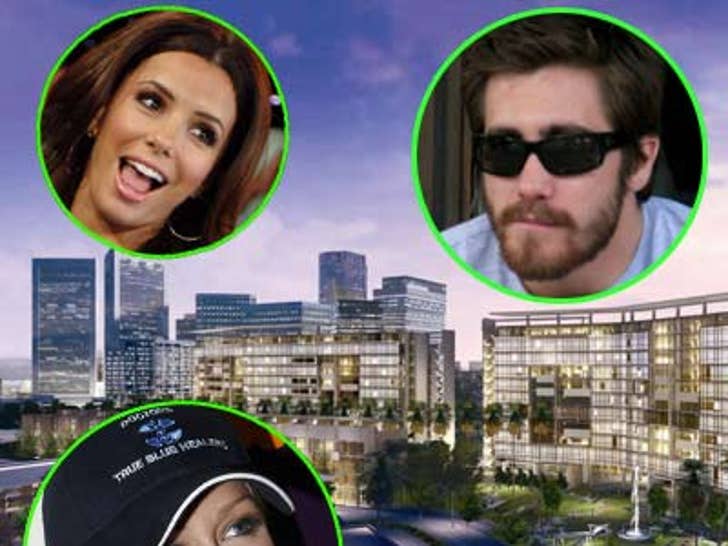 In Hollywood, green is the new black! After Jake Gyllenhaal, Eva Longoria and Sarah Jessica Parker do the black tie Golden Globes banquet, they'll be celebrating the actual globe at the "Greenest Party on Earth."
The Beverly Hills bash, sponsored by E! and the Environmental Media Association, will feature recycled party decor, sustainable plants and flowers, and a menu consisting entirely of organic food. Pass the salt! A tree will be planted for each party attendee, which will go toward offsetting the carbon emissions generated by the soiree. Al Gore will be so proud!
Celebs like Paris Hilton, Lance Bass and Adam Brody will also be getting their ecological groove on to the sounds of DJ AM. Try doing that at Hyde!
The A-list ecofest takes place on the site of a former Robinsons-May department store, which is being turned into an environmentally sustainable, high-end luxury residence called 9900 Wilshire. Unfortunately, for most of us, it takes a lot of green to live green!