Was Paris Hilton Born to Act?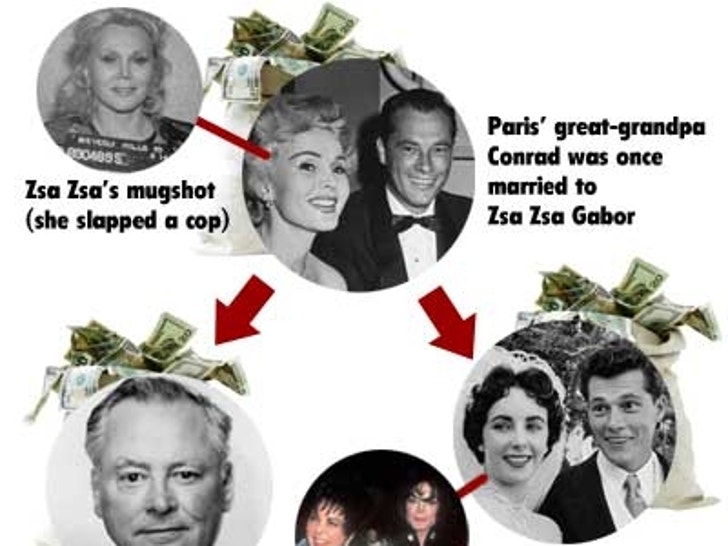 Maybe Paris Hilton will make it as an actress after all – if her family tree has anything to do with it.

It turns out that she's got an Oscar winner, Elizabeth Taylor, for a great aunt, and a famous screen siren, Zsa Zsa Gabor, for a step-great-grandma. Taylor was married to Conrad "Nicky" Hilton (her first of eight), who is Paris' father Rick's oldest uncle. And that makes Liz Taylor Paris' great-aunt --at least for the year Liz and Nicky were married.
Zsa Zsa, now 89, was married to Paris' great-grandfather Conrad Hilton, Sr., who founded the Hilton hotel chain that keeps Paris in diamonds and Bentleys. Though Zsa Zsa is not directly related to Paris, that makes her Paris' step-great-grandmother. Let's that Paris emulates the acting chops of her famous pseudo-forbears – and not the multiple-marriage and cop-slapping antics that made their later careers notorious.
Paris' mom, Kathy, appeared in the 60s TV show, "Family Affair," and in "Happy Days." Paris could take after her mom's siblings, Kim and Kyle Richards, who were both professional actors with less than distinguished careers. Ever heard of them? Neither have we. Look for Paris in "The Hottie and the Nottie" later this year.