Spendy Spice - The Next MC Hammer?
Spendy Spice
The Next MC Hammer?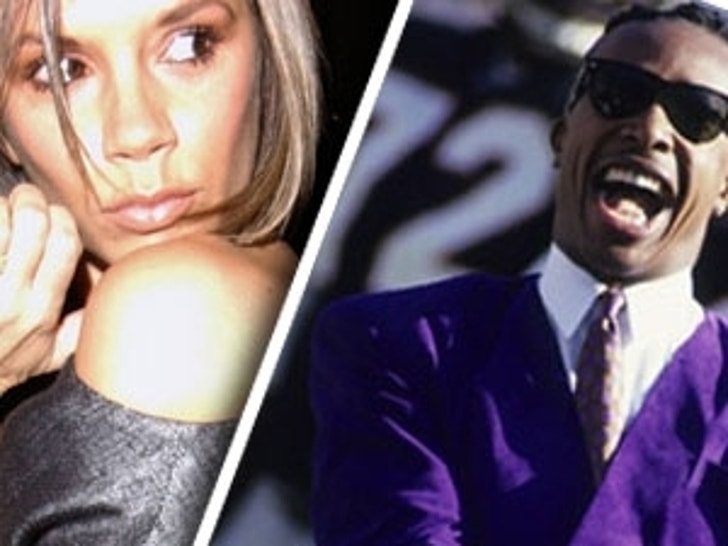 The way Victoria Beckham is hemorrhaging her husband's cash, $250 million might not last. Enough, that is, to keep the Beckhams out of the company of such infamous money-sieves as Hammer, Jacko, and Mike Tyson.

Sure, a quarter of a billion dollars seems like a lot, but with Spendy Spice leaf-blowing her family's fortune all over Los Angeles, you never know how long it'll last. The formerly-employed singer, as TMZ reported, recently spent well over $100K on, well, toy planes and diaper bags, as well as custom-designed bedrooms for her boys. She's also looking at $15 million houses, and there's staff and a large entourage at all times with the Beckhams -- whose net worth is already a reported $100 million.
If you scoff at our suggestion that the Becks could flush $250 mil down the drain, we'd like to present to you one MC Hammer. The rap star had amassed a $30 million fortune in just a couple years, but six years, two helicopters, 17 cars, four solid-gold dog chains, and one bedroom-installed dishwasher later, it was bankruptcy time for the Hammer.
Of course, that was chump change compared to the champ, Mike Tyson. The gap-toothed heavyweight blew through a reported $400 million that he'd earned in the ring with such sensible investments as $8,000 Bengal tigers. And then, who can forget the King of Shop himself, Michael Jackson, who thrilled us all on national TV by spending $6 million in a matter of hours in Vegas -- on chess sets and glass urns and other chatch. Now, Jacko's got millions of dollars – in debt!
So, Victoria, we welcome you to the US. But, seriously – Hammer, Tyson, and Jacko are not the kind of financial company you want to keep.