Shockers on Your Knockers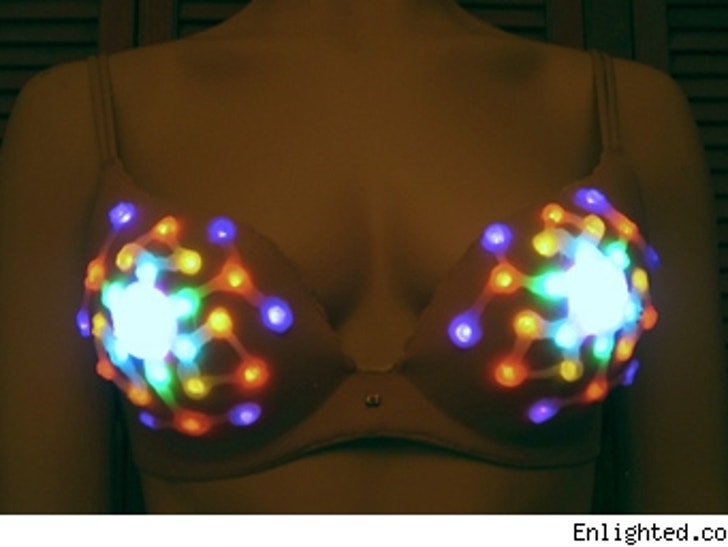 Showing the world your breasts just doesn't get the attention it once did. Nicollette and Sharon: maybe you should change your strategy. You've tried wearing a sheer shirt without a bra and got very little fanfare.

Now switch to and switch on a bra that screams, "Look at me!" The Enlighted line of Light-Up Bras is sure to make everyone at The Ivy stand up and take note. Show Lindsay, Britney and Paris that you're not gonna take their crotch shots lying down.
With Valentine's Day coming up, the Light-Up Bras make a wonderful gift for the girl who has everything, or very little. Imagine the look on her face when she gets this classy electrified gift. Priceless.