Smokin' Hot Beyonce Not Hot with Anti-Smokers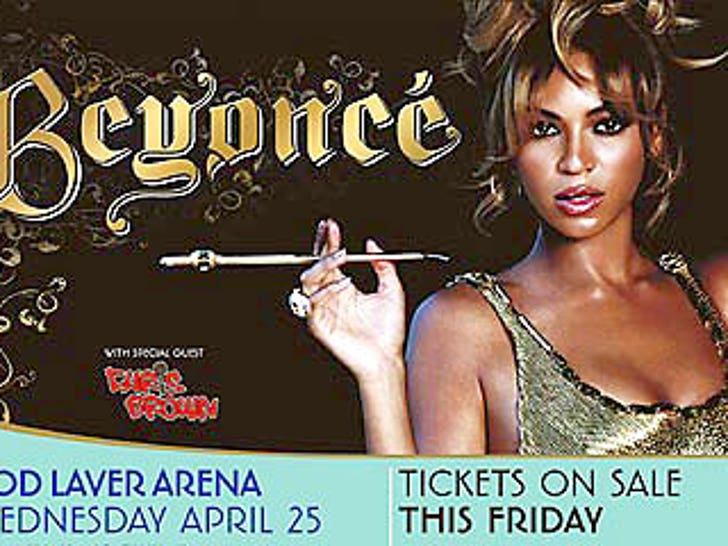 The Australia based anti-smoking group, Quit, is puffing mad over ads promoting Beyonce's upcoming Aussie concerts.

The posters feature the irreplaceable superstar holding an old-fashioned cigarette, which Quit believes could be seen as promoting a smoking product --an illegal action down under! Members of Quit are "disappointed" with Beyonce's choice of props, but they are not the first to ring the alarm on her photo shoot accessories.
Other photos from the same set of publicity shots for her latest album, "B-Day," featured Beyonce posing with live alligators, which on top of her excessive use of fur, caused PETA to ambush the star. What's next? Will the National Association of Swimsuit Models issue a statement complaining that Beyonce's Sports Illustrated cover put them out of work?