Anatomy of a Disaster at "Grey's"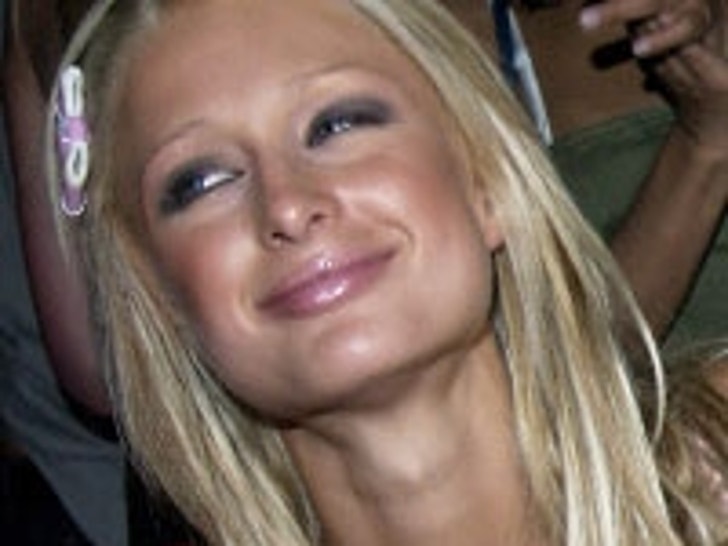 UPDATE: ABC Television Studio released the following statement this afternoon: "Katherine is an integral part of Grey's Anatomy and its success. Fortunately, we have a long term contract to ensure she'll be with the show for several years to come. In recognition of her tremendous talent and value to the show, we recently approached Katherine with an offer to raise her compensation significantly above the terms of her current contract. We were surprised to see this gesture reported negatively in the press, and want to reassure fans that she will continue as Izzie Stevens."
If you thought Isaiah-gate was the end of it, think again: The prognosis is not good at "Grey's Anatomy," with stars' scalpels out about a new spin-off and one big name – Katherine Heigl – ending contract talks completely.
"Grey's" stars are "feeling blindsided," reports Star (via MSNBC), after the news emerged about a spin-off of the series featuring Kate Walsh's character. "The rest of the cast seemed instantly resentful of [Walsh]," says a source, because they all thought they were going to get their own show. Dr. Grey herself, Ellen Pompeo, was especially unhappy, as she thought she should've been consulted.
Meanwhile, Katherine Heigl, who plays Izzie, has ended contract talks with the show over her salary, reports People, and the mag's source says she's "disappointed and hurt" that she's not as highly valued as Sandra Oh and Isaiah Washington.
Another Paris Driving Mishap
Paris Hilton and virgins don't seem to mix well. The star went to the Virgin Megastore in West Hollywood to pick up some DVDs last night at around 10:30, when she was stopped by the cops -- and her $200K 2007 Bentley Continental GTC Convertible was towed away.

Paris' publicist, Elliot Mintz, tells TMZ the heiress was exiting the parking structure which "is brightly lit so she had not noticed that her headlights were not activated." As she drove a few blocks, she was confronted by other bright lights -- those of the L.A. County Sheriff's Department.
Deputies tell TMZ Paris was speeding down Sunset Blvd. without headlights. She was pulled over and deputies discovered she was driving with a suspended license. According to Mintz, "If that was the case, she was not aware of it."

Last month Hilton pled no contest to alcohol-related reckless driving. TMZ is checking to see if her license was suspended
as part of her sentence. If so, she could have violated probation.

Paris was cited and her 2007 Blue Bentley was impounded. Just another day in the life.

Bobby Brown Melts Down Before Slammer
It was a rough weekend for Bobby Brown. He got arrested on Sunday for failing to show at a child-support hearing, but before that, as Ben Widdicombe of the New York Daily News reports, he didn't do so well in an impromptu appearance at Boston's Whiskey Park club. "The deejay was spinning New Edition and Bobby Brown hits," says a spy. "Bobby got up, grabbed the mic, and started singing. He was sweating unbelievably and was so out of breath." After his futile attempt at crooning, Brown "took off for the bathroom" and looked like he was going to give back his dinner. No word from Brown's rep on the incident.
Party Favors, Jackson Edition: K-Fed and Shar Jackson Not Back Together ... 50 Cent (Curtis Jackson) Gives Kid Lots of Cash ... Michael Jackson Clears Up Vegas Rumors
Shar Jackson just wants to make one thing totally clear: She and Kevin Federline are not back together, she tells Us. Shar, the Fed's first wife and mother of two of his kids, was seen at his house over the weekend. But the pair were just getting together so their kids could meet Sean Preston and Jayden James, the Spears-Federline brood. ... Rapper 50 Cent is formalizing his child support payments because he thinks his son Marquise's mom, Shaniqua Tompkins, is getting a little too greedy, say Rush & Molloy. Fitty took little Fitty (Five Cent?) to the NBA All-Star Game last week. ... Michael Jackson is "reviewing and evaluating" proposals for his Las Vegas show, his rep said yesterday. There's no deal in place in Sin City, and Jacko will not be making an appearance on "American Idol," just to set the record straight.