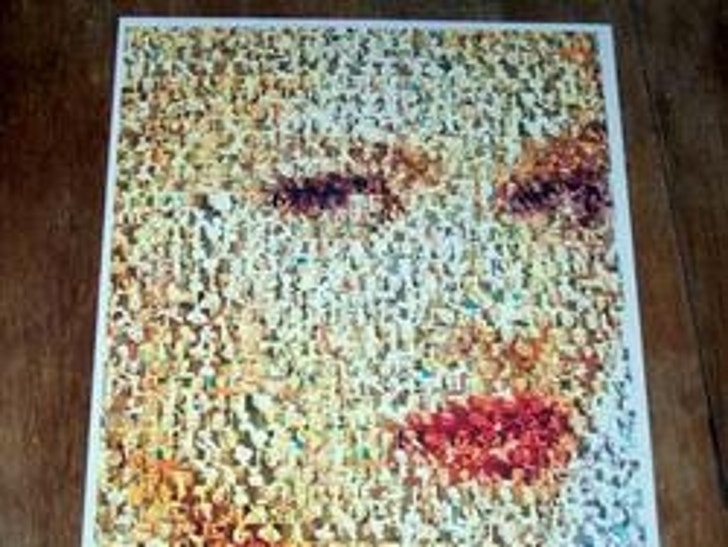 Anna always wanted to be like Marilyn, and now, with this eBay art treasure, Vickie Lynn is made entirely of pictures of Norma Jean.

Hundreds of tiny images of Marilyn are formatted to make one 8"x10" image of the late TRIMSPA spokeswoman, buried this past week in the Bahamas.
The seller created the artwork, and promises that no more than 25 will be released. Also sold in jumbo sizes!