How Anna's Mom Learned About Anna -- From Jailbird Ex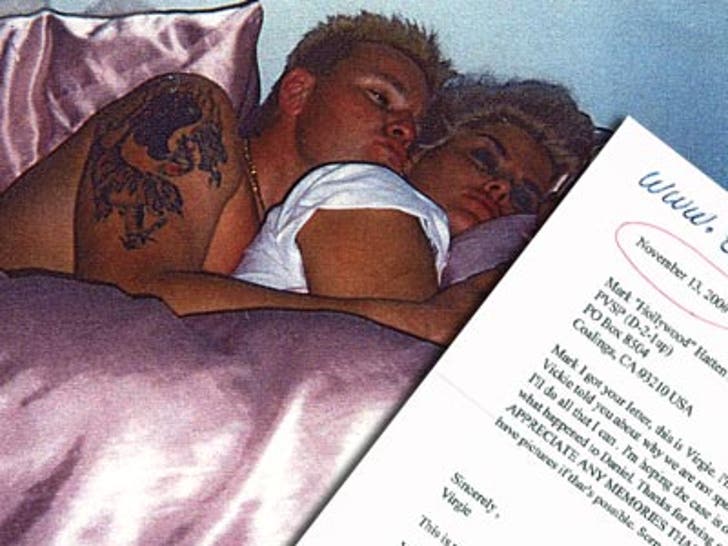 Anna Nicole Smith's estranged mother may have been so desperate for information about her daughter, that she begged a criminal who is still in prison for making criminal threats against Anna, to fill in the blanks.

TMZ has obtained a letter Virgie Arthur wrote to Mark Hatten, a man was acquitted of stalking Anna, asking him to share "memories" of Anna with her, as well as any information he may have had about their infamous mother-daughter rift.
In the letter, dated November 13, 2006, two months after the death of her grandson Daniel, Virgie asks Hatten to "tell [her] the story Vickie told you about what we are not speaking" (Vickie was Anna's birth name) and thanks Hatten for "all the information you did give me ... I WILL GREATLY APPRECIATE ANY MEMORIES THAT YOU COULD SHARE WITH ME." Virgie also asks for pictures and expresses her sorrow to Hatten -- who had a brief relationship with Smith -- for getting "tangled up [sic] the web."
In other correspondence that Hatten shared with TMZ, Hatten claims to have made a sex tape with Anna Nicole, a tape that he fears was stolen from the Bahamas house where Anna was living when she died. "It must be destroyed," says Hatten, who adds that Anna was "against pornography (hardcore)."