Sundance to Ryan: Arrogant Finalist Claiming Victory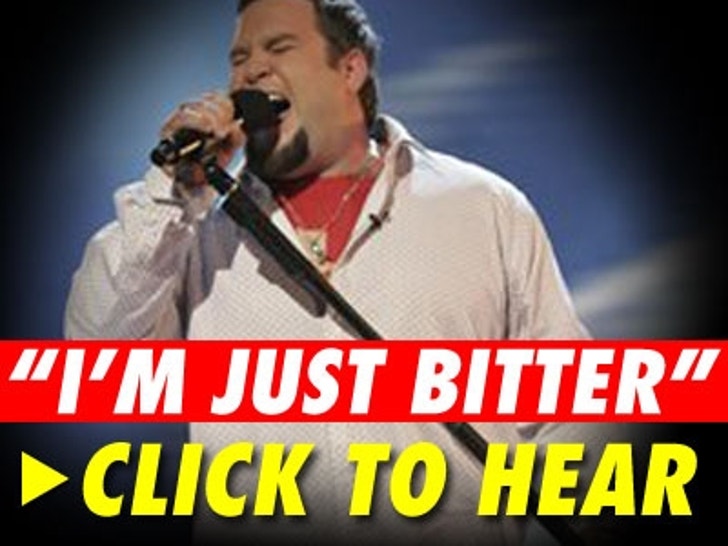 The horribly bearded Sundance Head was booted from "American Idol" last night -- and today he admits there's one cocky SOB left in the bunch.

Sundance also confessed he was shocked he was kicked off -- as the pseudo-vocal stylings of Sanjaya Malakar remained in the Top 12 -- saying, "I had not prepared myself for that ... I was a little angry ... at this point I'm just bitter this morning."
Head's elimination was only the first bad news he received yesterday, as OK! Magazine reveals he received word right after the taping that his cousin died in a fire that night. The cousin, Burl Head, had given Sundance $1500 for his stay in Los Angeles during the competition.