Lance, Reichen and Davis: He Said, He Said, He Said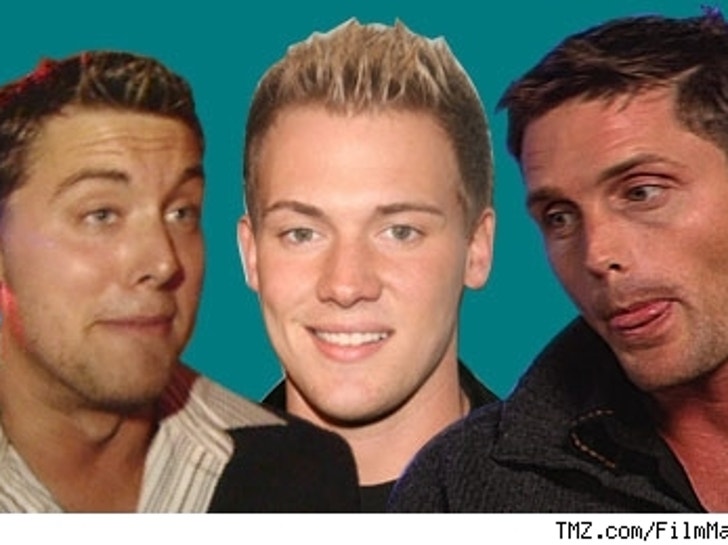 Since the breakup between Lance and Reichen over the alleged affair Reichen had with MTV "Real World's" Davis Mallory, Bass and Lehmkuhl have kept mum. But now Reichen has spoken out on his MySpace blog, without naming Davis, but referring to his "Latest MEDIA STALKER from Atlanta."

He states that his interaction with "this particlar person" was "brief and of bad judgement," and that Reichen "was warned to stay away from him." Now Reichen wants "him" to stay away.
Back in January, when the reality TV personalities allegedly hooked up, Reichen claims that the unnamed Davis promised him that he would let him talk to Lance before their affair leaked in the media, but news got to Lance before Reichen had a chance. Bass then supposedly dumped Reichen over the transgression. Lehmkuhl sends a final message to the "mystery" man, "Dude, just leave us the hell alone... Stop trying to approach us at parties. LEAVE US ALONE." Meow!
According to E!'s Marc Malkin, this past Thursday, Lance and Davis had an encounter of their own. Sources claim the two ran into each other at the Logo Time Warner Cable Party in Los Angeles and had a little chat. Later that night, TMZ spies spotted Lance with a group of his boybuds at Tiger Heat nightclub in L.A., an 18-and-over club. Lance is so over Reichen, he's now on twink patrol!
A rep for MTV's "Real World" said, "We are not commenting on this."