Rehabbin' Britney Wants Your Help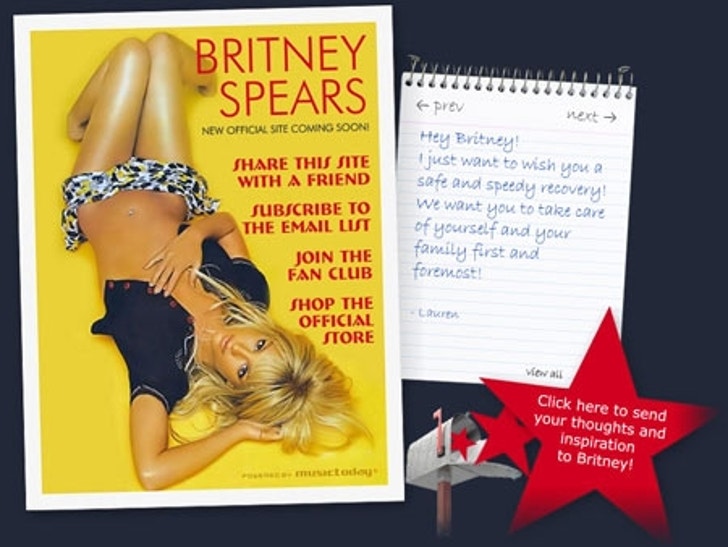 Britney Spears has gone to the web in search of fan support during her recovery.

On her official website britneyspears.com, the pop star asks fans to "send your thoughts and inspiration" through an email.
Concerned fans are pouring in the support from all over the world with positive messages like, "Relax and don't rush yourself, we are here for as long as it takes for you to get better."
While the site is displaying some of the more inspirational messages on the home page, there's no guarantee that every letter will be posted on the site. A confirmation warns that Britney's "team" will "review the message and consider it for posting."