George Gets Revenge on Childhood Bullies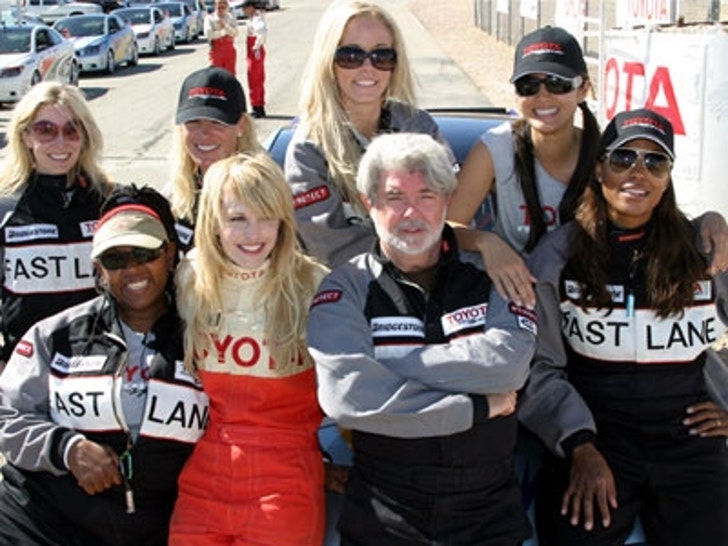 Not very long ago, in a galaxy incomprehensibly far away, a schluberrific white-haired old guy found himself surrounded by a rainbow harem of stunning sirens.

The only way this could happen in our own galaxy is if the humanoid Ewok (or Ewokian human?) was George Lucas, "Star Wars" founder and multi-billionaire mogul. Here, he enjoys the attention of such noted female delicacies as "X-Men's" Kelly Hu, Playmate Kendra Wilkinson, "Cold Case's" Kathryn Morris, and "CSI: Miami's" Emily Procter -- in preparation for the Toyota Grand Prix in Long Beach.
Yeah, a billion dollars is something ... but Lucas might be emblazoning this photo on the t-shirt he wears to his next high school reunion.