Mary-Kate and Ashley: Move Over Barbie!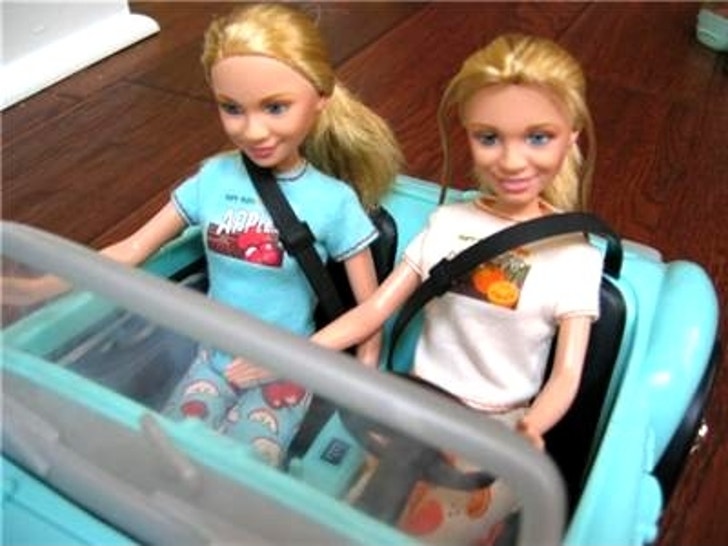 Are you troubled by the troublesome fashion sense of Mary-Kate and Ashley Olsen? Would you like to have your way with their outfits?

With this eBay auction, you can redress your grievances and redress the fashionista horrors! Convertible car included! The dolls come with their apples and oranges pajamas (get it?). Not quite life-sized.
If you're crafty, you can make them their very own witch boots and Yeti coats! Think of all the fun things you can do with these!