PETA to Hard Rock: Drinking and Monkeys Don't Mix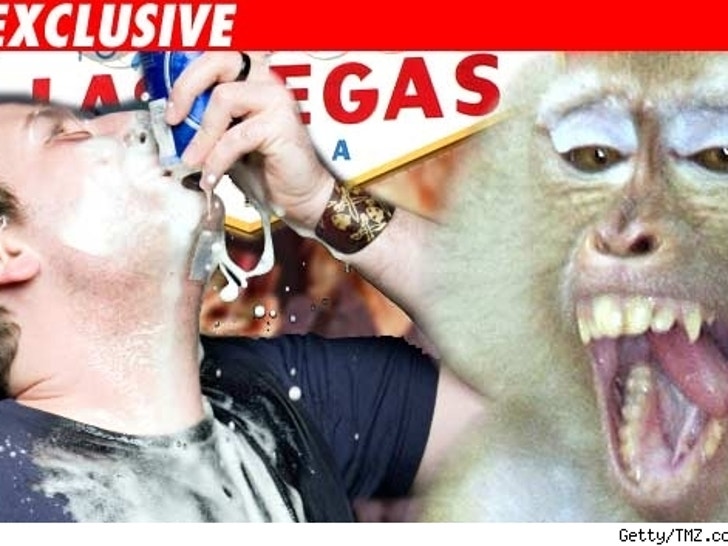 TMZ has obtained a letter sent by PETA to the Hard Rock Hotel & Casino in Las Vegas, warning them not to use live monkeys in the upcoming revival of "Beacher's Madhouse," featuring ousted Miss Nevada Katie Rees.

PETA claims they have been "inundated with phone calls and e-mails from our members who were upset," concerning primates that will be used in the show, as featured in advertisements. PETA claims monkeys in Vegas would suffer from "being displayed in a crowded nightclub with deafeningly loud music, and intoxicated patrons will cause these monkeys trauma, stress, and unnecessary discomfort." Kinda like K-Fed does!
Another reason cited by PETA: "They harbor many diseases that are transmissible to humans, including bacterial, viral, and fungal infections. Primates who have been forced to live in artificial, substandard conditions frequently attack humans."
"Madhouse" creator Jeff Beacher tells TMZ, "I love all animals including the ones I hire -- I hire all of them through trained professional animal handlers, who also love animals and treat them properly and with care. I am appalled and insulted that they would accuse me of such accusations." PETA had no problem with the use of Katie Rees.