Even 90-Year-Olds Need Friends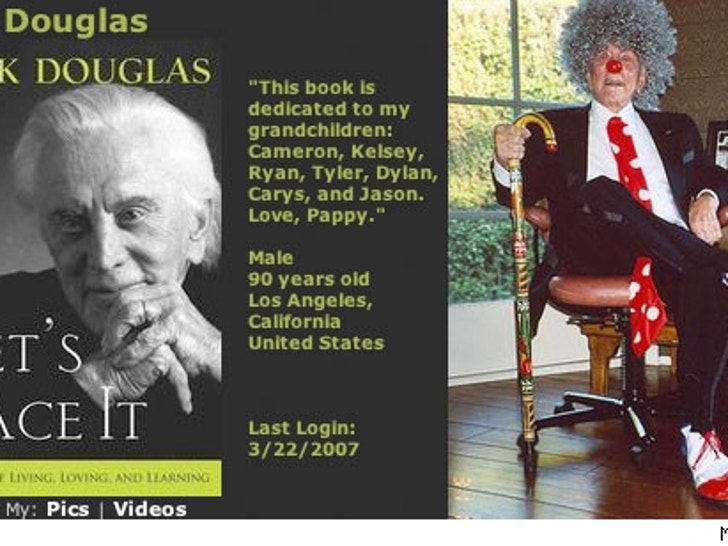 Whether you're 16 -- or were born in 1916, a hipster -- or you just got a new hip, it appears that everyone and their great grandfather is on MySpace. The latest whippersnapper to join the online community is none other than Hollywood living legend, Spartacus himself, Kirk Douglas.

The trendy nonagenarian has created a profile for his new memoir, "Let's Face It: 90 Years of Living, Loving and Learning," which reveals some interesting tidbits about the craggy actor/author's zest for life. Kirk, father-in-law of Catherine Zeta-Jones, enjoys watching all of his own old movies, listening to Elvis, and "now that I have my new knees - golf!" His hero is President Truman, and the person he'd most like to meet is "Angelina Jolie, when she comes back from Vietnam and if my wife lets me." Maybe she'll adopt him!
While you won't find any saucy pics of the Antonella Barba variety here, the one of Douglas dressed as Bozo is just plain priceless!