Vida Guerra to The Game: You're Gay!
Vida Guerra to The Game:
You're Gay!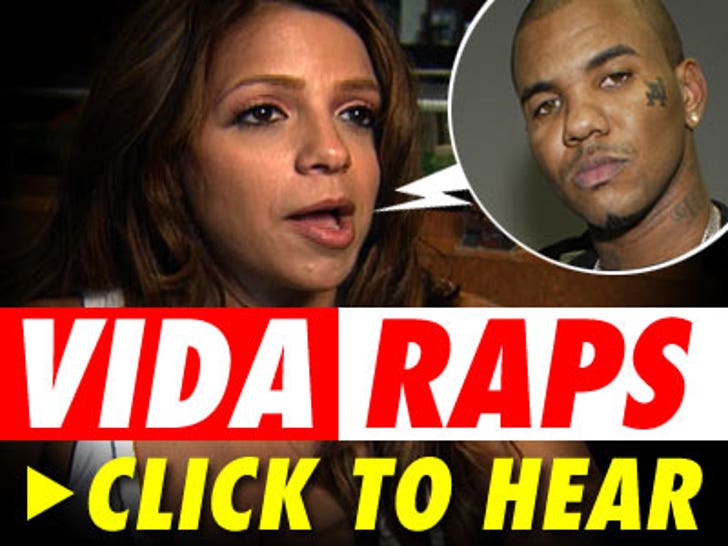 Vida Guerra -- asstastic supermodel -- has rapper The Game in her sights, and she's claiming that he's gay.
Vida brought her backside to "Tha Goodfellas Radio Show" on L.A.'s 93.5 KDAY and attempted to blast back at The Game, who had earlier called her a "music video ho," among other graphic insults, in his hit song "Wouldn't Get Far."
Unfortunately for MC Vida, she decided to exact her revenge in rap form. In a Federline-esque monotone, she blasts, "Wednesday is male strip night so I don't hear from Game" and "Don't know why you're texting me 'cause women ain't your preference."
This is just the latest in a string of hip-hop feuds involving The Game, who also battled with 50 Cent and the son of late rap legend Eazy-E. Vida claims that someone once hacked her cell phone.