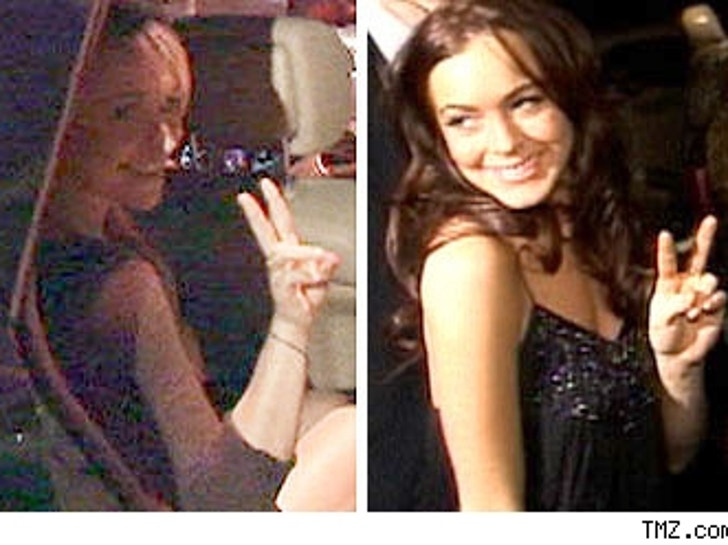 Hayden Panettiere may not be a Lindsay Lohan fan, but she's stealing the rehabbed starlet's signature V-sign pose.

TMZ spotted the "Heroes" cheerleader leaving Mr. Chow last night, and in typical LiLo form, Panettiere flashed a peace sign before hopping into her SUV. While it's not an exclusive pose, it's one La Lohan has rocked with paps for a while now.
This comes a day after a fan mistakenly called Hayden "Lindsay," to which the blonde teen crush shot back, "Don't ever call me that again!" Maybe she should stop making it so confusing!