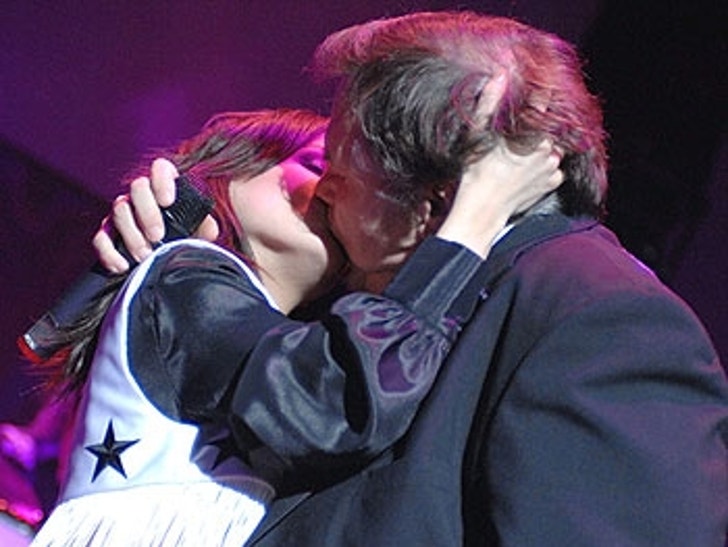 Meat Loaf's got himself a great gig -- nightly make-out sessions with a 27-year-old hottie!

The 59-year-old rocker slipped the tongue to his duet partner, Aspen Miller, during his concert last night in Miami -- with the midriff-fringed, booty-shorted babe appearing to actually enoy it.
Miss Miller's salary is unknown.