Maguire: Kissing Dunst Was No Picnic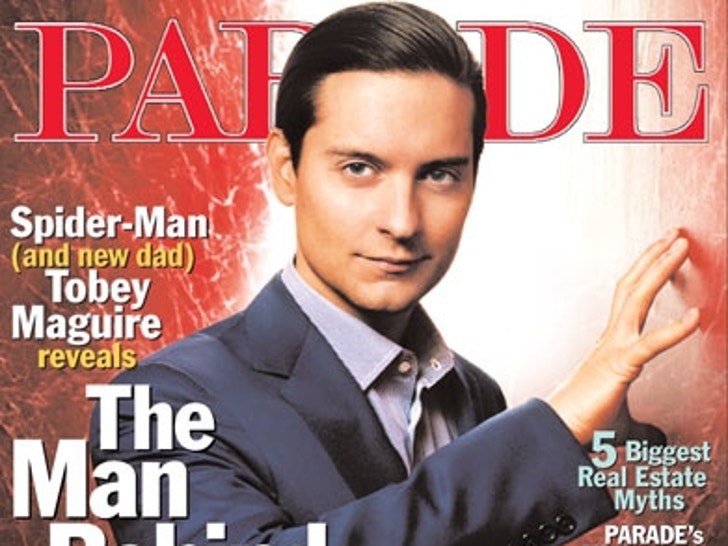 According to Tobey Maguire, the hardest thing about playing "Spider-Man" isn't the hazardous stunts, long hours or strenuous workouts -- it's kissing co-star Kirsten Dunst!

In the new issue of Parade magazine, Maguire explains that during his infamous rain-soaked upside down smooch with Dunst in the first film, he had "rainwaiter running up my nose. Then, when Kirsten rolled back the wet mask, she cut off the air completely." Workmen's comp, please!
Maguire also reveals that once he's through wearing Peter Parker's tights, he doesn't "want to play any more wide-eyed high school kids who are awkward with girls." But he's only 31!
"Spider-Man 3" opens May 4.