New Book Hits Too Close to Holmes?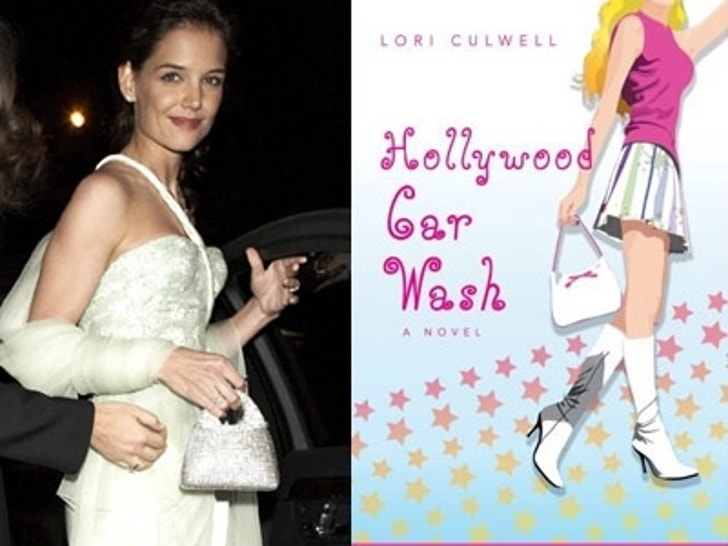 Is "Hollywood Car Wash" -- the new novel about a young TV star from the Midwest who enters into a "contracted relationship" -- about Katie Holmes?

Various blogs have reported that Holmes got a copy of the book from a friend and is "furious" over it. When asked if Katie received the book, author Lori Culwell played it close to the vest; "I do know someone who knows her right now and might have given her the book," Culwell told TMZ. "I can't discuss any relationship with Katie Holmes, but I am sorry that she's upset about the book."
On her lawyer's advice, Culwell wouldn't tell us whether or not she knows Holmes, but she does maintain the book is "all based on real stories," and that "the main character is based on a person that is never, ever going to talk to me again."
"Hollywood Car Wash" is Culwell's debut novel, about a girl who lands a TV pilot and is forced to lose weight and completely change her appearance to be more marketable -- including "new teeth, blonder hair, and a megastar boyfriend with a big secret."
Holmes' rep, Ina Treciokas, flatly denies the rumors. She tells TMZ Katie has "never heard of this book, never read it and doesn't know the author."
The book has even drawn attention from a few film studios. "Three production companies are reading it for adaptation now," Culwell told us, before slyly adding, "And maybe Katie Holmes would like to play the main character." Maybe, indeed.