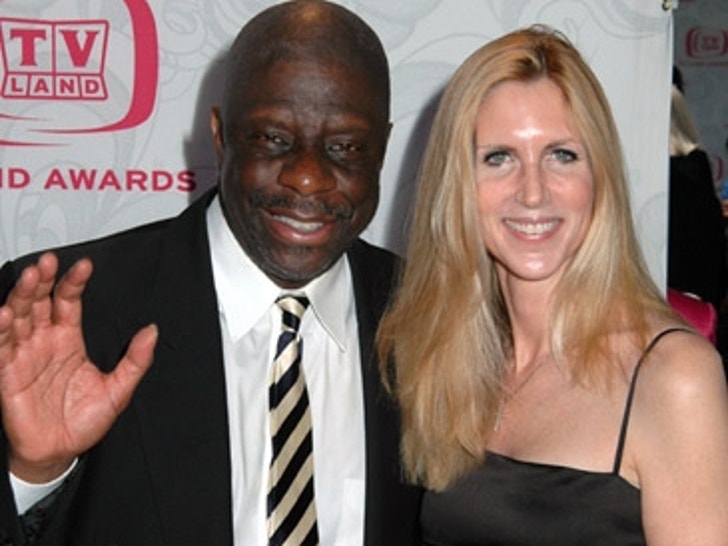 Virtually unseen since her John Edwards backlash began, gay-bashing blonde beyotch Ann Coulter arrived to the 5th Annual TV Land Awards with "Good Times" star Jimmie "JJ" Walker. Dyn-O-WHAT?!!!

The odd couple walked the red carpet on Saturday and proved that there hasn't been a stranger pairing at an awards show since Michael Jackson and Lisa Marie Pressley kissed like two dead fish at the MTV VMAs in 1994. Mwah!
While Coulter and Walker are not romantically involved, their diabolical press plan worked -- they were definitely noticed! Immediately following the show, Ann was helicoptered out of the venue and placed back under her rock.