Sorry, What Was Your Name Again? Feder-who?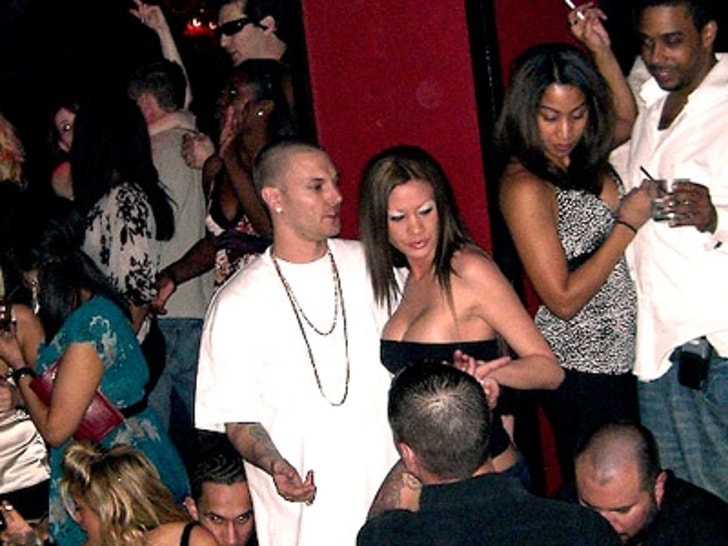 Kevin Federline just loves the ladies. They just don't love him.

Federlust was snapped in TAO Las Vegas' VIP lounge last night, while moving on a pneumatically-powered, glittery-lidded fembot, with whom, we're told, he danced for 20 minutes. We're not sure whether the moment captured here was before, during or after bootyshaking, but whatever K-Fed's sayin', she ain't havin' none of it.
Perhaps if Kev didn't dress like a clubland Dr. Evil, he'd have better luck!