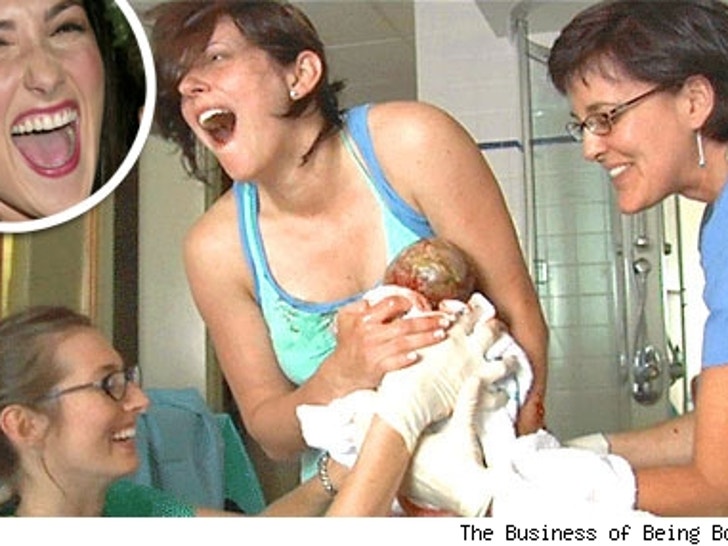 Of all the movies premiering at the Tribeca Film Festival next week, only one features Ricki Lake giving birth in a bathtub. If you're into that kinda thing.

"The Business of Being Born" -- a documentary on which Lake served as executive producer -- explores birthing practices in this country. For her own personal enjoyment, Lake filmed the birth of her second child in 2001, and later decided to include the footage in the film. Now you can enjoy it too.
"I am naked at 195 pounds giving birth in my own bathtub," Lake recently told The Huffington Post. "It can't get any more intimate than that!" And it shouldn't.