Water Takes Swipe at Paris, Francis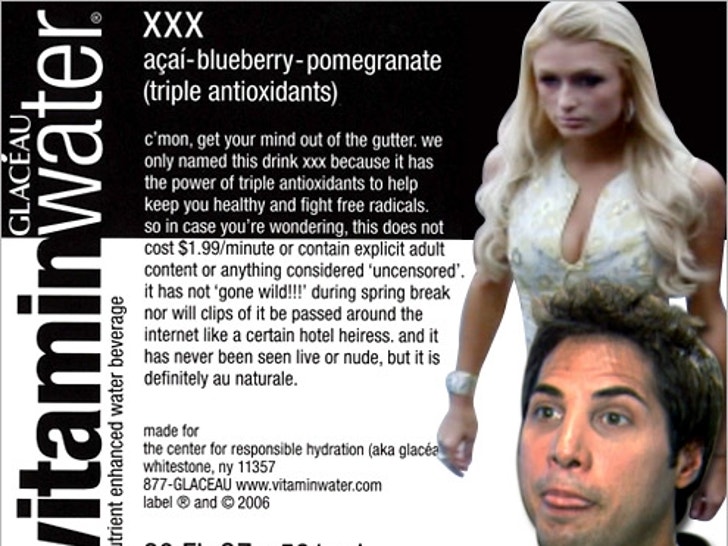 You don't have to be in the solid state to poke fun at Paris Hilton -- even liquids are getting into the act.

The latest flavor of Vitamin Water is called "XXX," named after the triple antioxidants the drink contains. The label contains this humorous warning: "This does not cost 1.99/minute or contain explicit adult content or anything considered 'uncensored'. it has not 'gone wild!!!' during spring break nor will clips of it be passed around the Internet like a certain hotel heiress." Burn!
The new flavor was launched earlier this month and received four stars from the website BevNET.com -- that's better than the reviews for "One Night in Paris."