Rosie Makes It Official -- She's Leaving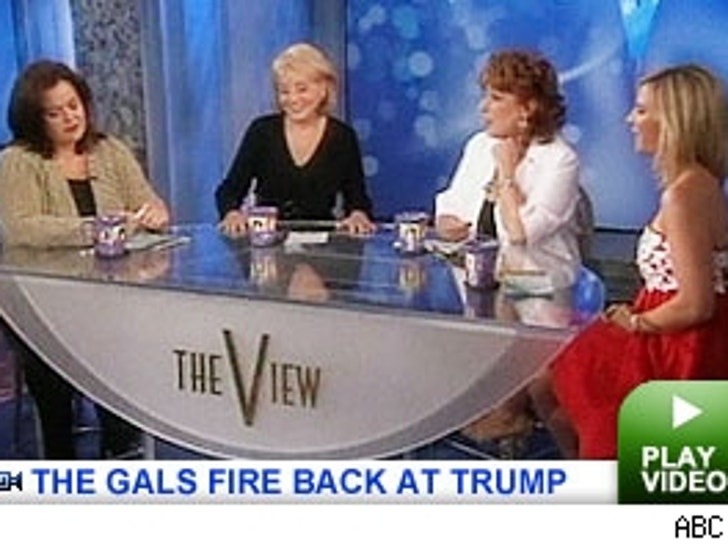 The reign of Rosie on "The View" is over! She announced on today's show that she's leaving in June after she couldn't come to terms with ABC on a new contract.
Confirming the story that TMZ broke exclusively last night, Rosie led the show, saying, "Breaking news! I've decided we couldn't come to terms with my deal, so next year I'm not going to be on 'The View'." Rosie explained that she wanted a one-year deal, while ABC wanted three years. She insisted that she wasn't fired by ABC or Barbara Walters -- "They're not kicking me out!" she said.
She added that she'll be on the show frequently next season as a guest-host after she makes her exit in June, and will participate in special episodes as well.
Meanwhile, Babwa told viewers she was "sad" about Rosie's exit but said that she "knew" Rosie would only stay for a year when she hired her last spring. Babs also said that she and ABC "have not thought about a replacement" but TMZ has learned that the word is already out in Hollywood to find one.


According to Joy, the one person who's really cut up about Ro's departure is Donald Trump, joking, "How is he going to resuscitate 'The Apprentice' now?" Even Rosie's frequent sparring partner Elisabeth Hasselbeck thanked her for "taking the shackles off" the show's debate.
Rosie said that her final decision was made when she took a vote with her kids on what to do. One of the kids, says Ro, didn't understand why everyone came up to her when she was in public and told her, "You got to get rid of that [job]."
Then it was business as usual on "The View," as the ladies went on to bash Bush and talk "Dancing with the Stars."