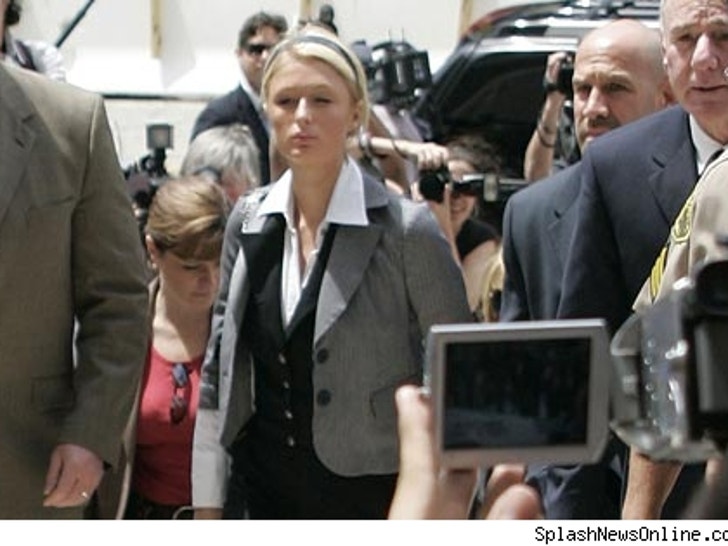 Paris Hilton is currently testifying on her own behalf before a judge who could throw her in jail for violating her probation.

Hilton's voice is uncharacteristically somber and monotone as she explains why she drove twice on a suspended license after being busted for DUI. Hilton pleaded no contest to alcohol-related reckless driving last January. The City Attorney wants to throw her in jail for 45 days for the probation violation.


Moments before Paris entered the courtroom, TMZ cameras caught Hilton touching up her make-up. Never underestimate the power of the powder.