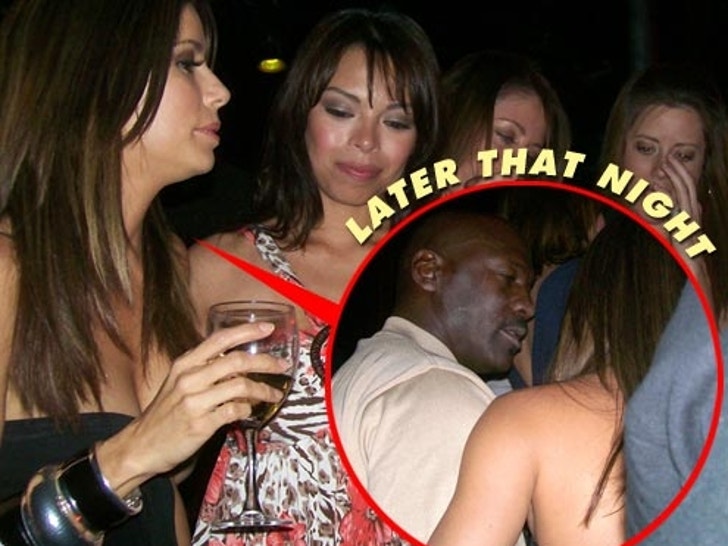 Recently engaged Eva Longoria was spotted by TMZ spies at JET nightclub at The Mirage in Las Vegas this weekend, hugging it out with recently divorced basketball legend, Michael "Air" Jordan.

Sources inside the club tell TMZ that Longoria sat just feet away from Leo Dicaprio and Kevin Connolly, who enjoyed a private raised banquette overlooking the dance floor. Jordan showed up to Eva's booth and where the towering former baller got his hug on with the petite "Desperate Housewife." Don't break her!
She spent most of the night chillin' with her girlfriends, dancing and drinking champagne. Eva also made a stop by Leo's table to chat up the Hollywood hunks.