General Lee eBay Bidder a Phony!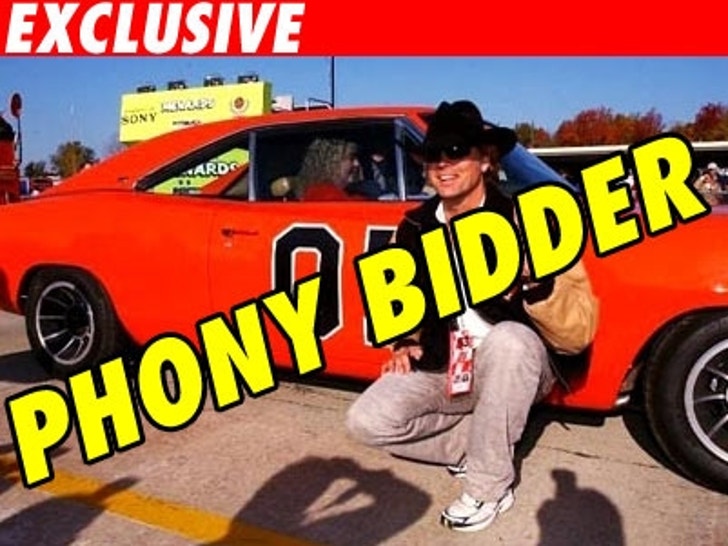 TMZ has learned the $10 million man who bid on John Schneider's "General Lee" automobile has reneged on his bid to buy the famous ride.

A source connected to the sale tells TMZ that the first deposit deadline for Mr. William Fisher, the winning bidder, was missed for making any type of formal payment arrangements with Schneider. He had originally been given seven days from the auction's close to work out the deal.
Schneider has since filed a "failure to pay" complaint with eBay and is currently meeting with attorneys to discuss "some sort of legal action."
A rep for Schneider tells TMZ, "John is looking into his options. We cannot calculate the point where legitimate bidders would have topped out if it were not for fraudulent bidding, but it seems to have been in the range of $5 million."
As for your shot at the General Lee, there's hope. The good thing to come out of this, says our source, is that auction houses across the country have contacted John for a chance to put the car up on blocks.