How Many Women Are in This Picture?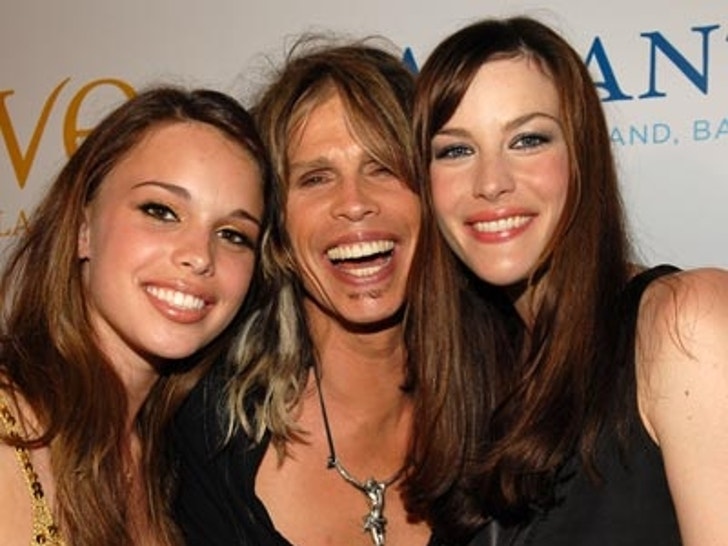 Beautiful Liv Tyler (right) celebrated the opening of The Cove Atlantis resort in the Bahamas this weekend with her equally gorgeous younger sisters Chelsea (left) and, um, er, oh wait ... that's their dad Steven in the middle! All together now: Dude looks like a lady!

The big-lipped brunette bunch hit the red carpet and showed off their matching manes. Like daughter, like father?!
The 59-year-old Aerosmith lead singer proves getting old can be a real drag!