Lohan's Swagalicious Weekend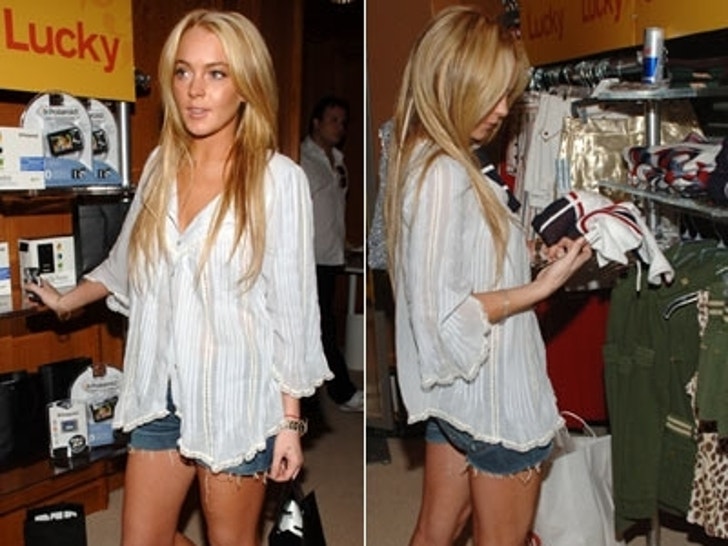 Fresh from her free Bahamas vacation, a bronzed Lindsay Lohan stepped off the plane, into a limo and went directly where any normal 20-year-old would go after a weekend of fun in the sun -- the Lucky swag suite at the network upfront presentations!

According to sources inside the Manhattan hotel suite, La Lohan stuffed three bags full of gear from L.A.'s trendy Milk Boutique. She then snapped up not one, but seven pairs of new, limited edition Ray Ban shades, because, as she told our source, she didn't like wearing the same sunglasses every day. But of course! Who does?
Then, on her way out, Lohan stopped at the Polaroid booth and grabbed a Media Backup, which can backup and save up to 40,000 photos. Lindsay told the Polaroid rep she had too many priceless photos from her recent travels that she was afraid to lose -- and find posted on TMZ!