Britney -- Back in the Danger Zone?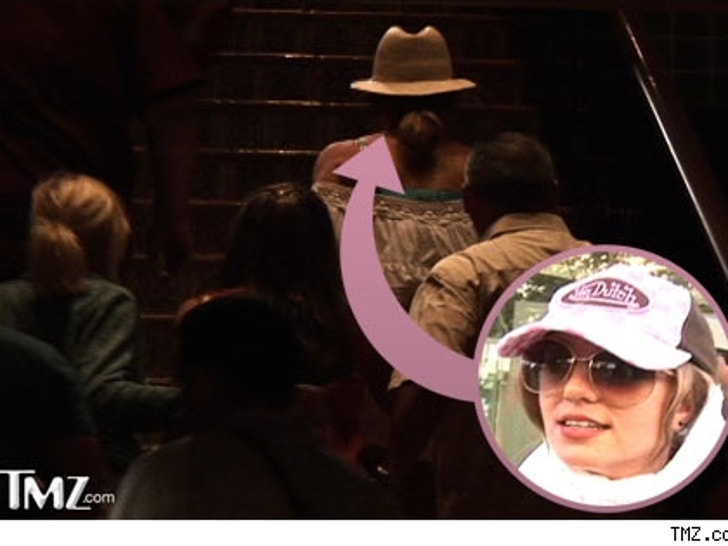 TMZ caught up with the freshly rehabbed Britney Spears twice inside Hollywood nightclubs in the past week. Is it potentially "toxic" for the recovering train wreck to be hanging out in the L.A. club scene?

This past Thursday Ms. Spears hit up hotspot Teddy's at the Roosevelt Hotel and took over two large booths in the back of the club. A group of massive bodyguards held up large black curtains to obstruct the view of anyone trying to sneak a peek at Brit and her posse as they partied the night away.
Then just last night, Britney showed up at Les Deux in Hollywood -- and didn't leave until 2:00 AM. Sources tell TMZ that Britney again had a mountain range of security guards lining her VIP booth, set to confiscate cameras from anyone who tried to photograph the partying pop mom.
A rep for Spears told us "So what?!? It's not a crime."