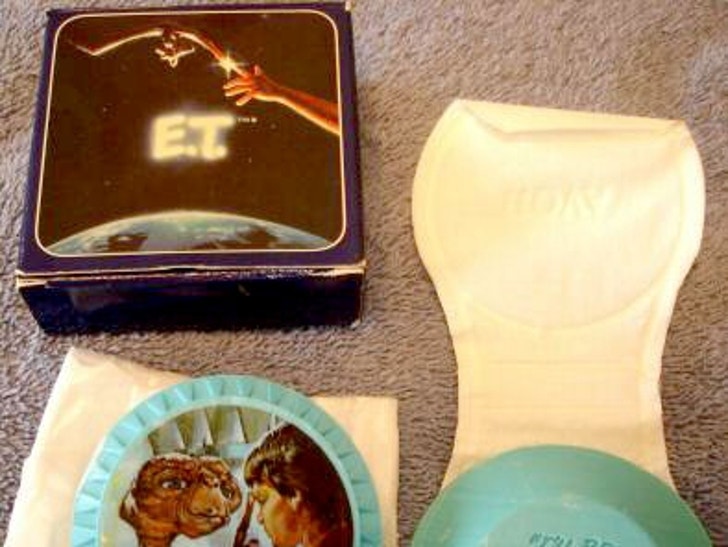 This June marks 25 years since "E.T." pointed his lit-up finger into movie history ... and now you can clean up with this cheesy bar of soap featuring the little critter.
Produced by those ding-dong Avon folks back in '83, the little green soap still has its original decal of the little green man touching Elliot's forehead. *sniff* Yup, it's scented.
Etched with "I'll Be Right Here," this soap disc can be yours in this out of this world eBay auction.