The Z List - This Week's Biggest Losers 05/26/05
The Z List
This Week's Biggest Losers 05/26/05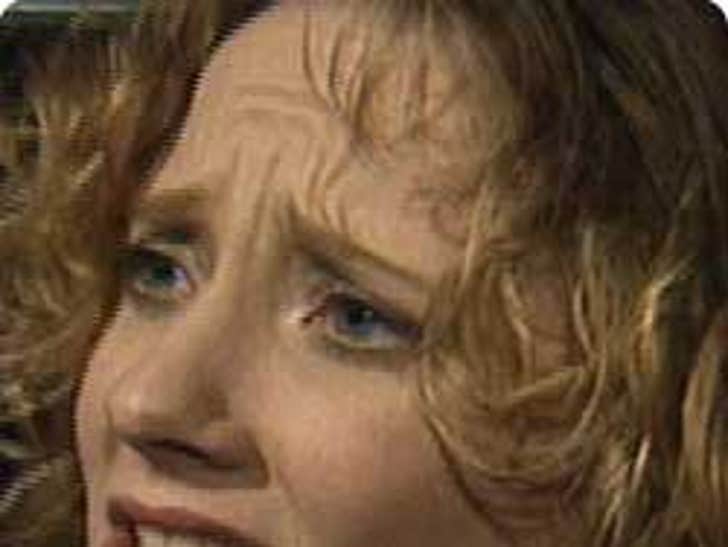 Lindsay Lohan's mom insists she never told Star Magazine that her nickname is "The White Oprah," a moniker born of her willingness to listen to her friends' problems. And Oprah's dad has denied reports he is writing a tell-all book. But not everyone this week got off so lucky.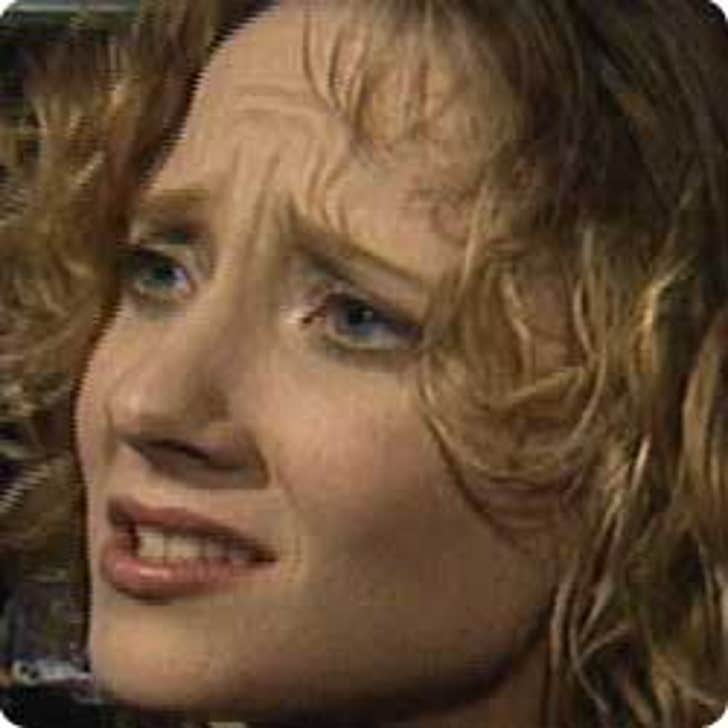 Anne Heche: She does girl-on-girl, she does guy-on-girl. Heck, she can even talk dirty in an alien language if that's your thing. But apparently, none of this was enough to satisfy 34-year-old hubby Coleman "Coley" Laffoon, who Anne claimed has spent a great deal of their marriage surfing the Internet for porn. It's all part of Hollywood's latest nasty divorce battle, with custody of five-year-old son Homer hanging in the balance. The title of Heche's 2001 autobiography is "Call Me Crazy," and that's just what Laffoon has been doing, criticizing her parenting skills in his court filings. Meanwhile, Heche's Christian mom once claimed to have cured her daughter's lesbianism through prayer -- so maybe she can dial up the Big Guy again to ensure Laffoon gets nowhere near the $45,000 a month he is asking from the "Men in Trees" wackadoodle.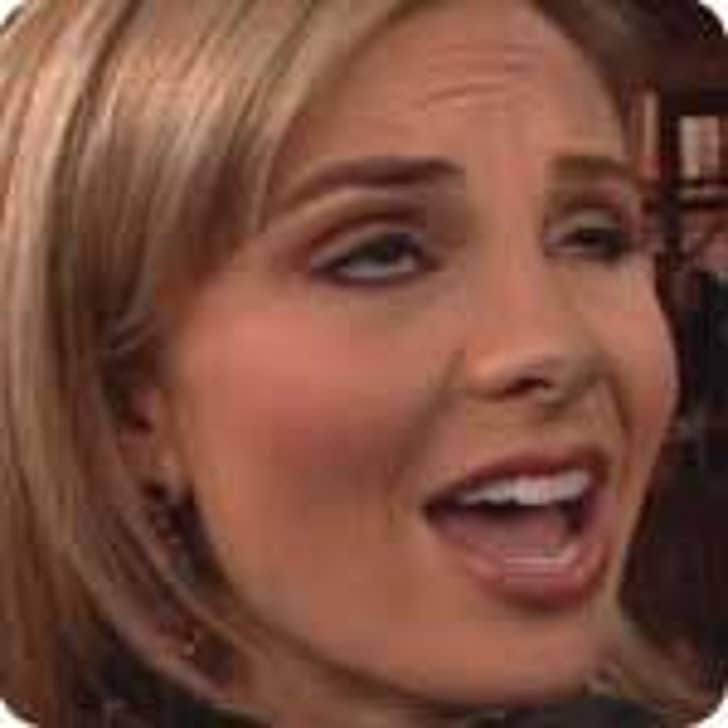 Elisabeth Hasselbeck: Elisabeth Hasselbeck: Six years after slogging through "Survivor: The Australian Outback," this gal made the mistake of trying to outwit, outplay and outlast Rosie O'Donnell, a fearsome member of the Bloggablogga Tribe. Their big Wednesday blowout over the Iraq war quickly led Ro to pull the plug on her remaining time on Babs Island, which makes Monday's pre-taped episode of "The View" her last. So ... not only did Elisabeth drive away her 'Sheryl-Have-You-Seen-My-Ass?' colleague, she also inspired Rosie's sworn enemy, The Donald, to give O'Donnell a thumbs-up for her anti-war stance. Guess that scuttles any possibility of Trump, as he and we also once suggested, replacing Rosie as the resident loudmouth on "The View."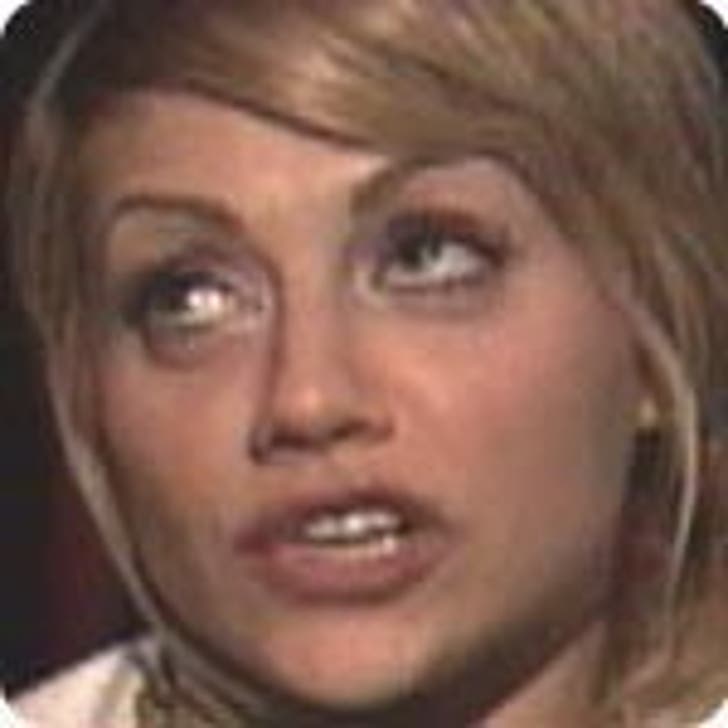 Brittany Murphy: This squeaky-voiced actress has marriage split troubles of an entirely different nature. Just a month after getting hitched to British film director Simon Monjack, word is that she may not have much of a future with him on this side of the pond. After spending nine days in jail because of an expired visa, Monjack is scheduled for a July hearing with US Immigration & Customs Enforcement -- at which point he may well be sent packing. Luckily, the locations chosen for Monjack's next film, "The White Hotel," in which Brittany is slated to star as an opera singer treated in Vienna by Sigmund Freud, are in Italy, Latvia and the Czech Republic. But Brittany might need an escort for the Hollywood premiere.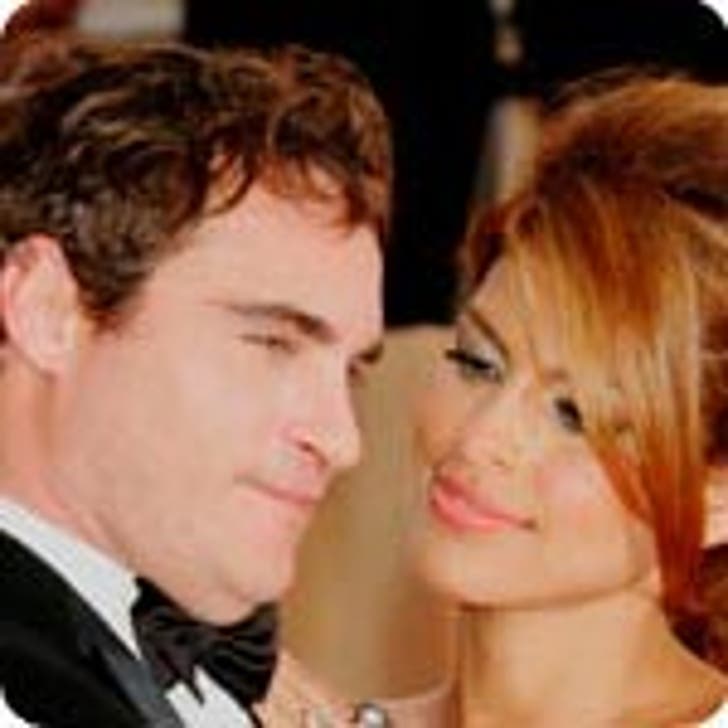 Joaquin Phoenix, Eva Mendes: This lovely Cannes couple, together on the French Riviera to promote the upcoming New York Russian mob flick, "We Own the Night," were apparently having a little too much fun in the land of the mighty Euro. In an interview broadcast Friday on the UK breakfast show "GMTV," they admitted they were "still drunk" from the obligatory partying. Then, in his best bottomed-out, Man in Black tones, Joaquin muddied the matter further by telling co-host Kate Galloway that he had "slept at 11:30, [gotten] up at 4:30, up at 5:30, up at 6:30 and then finally at 7:30." And these were the parts of the interview that were comprehensible.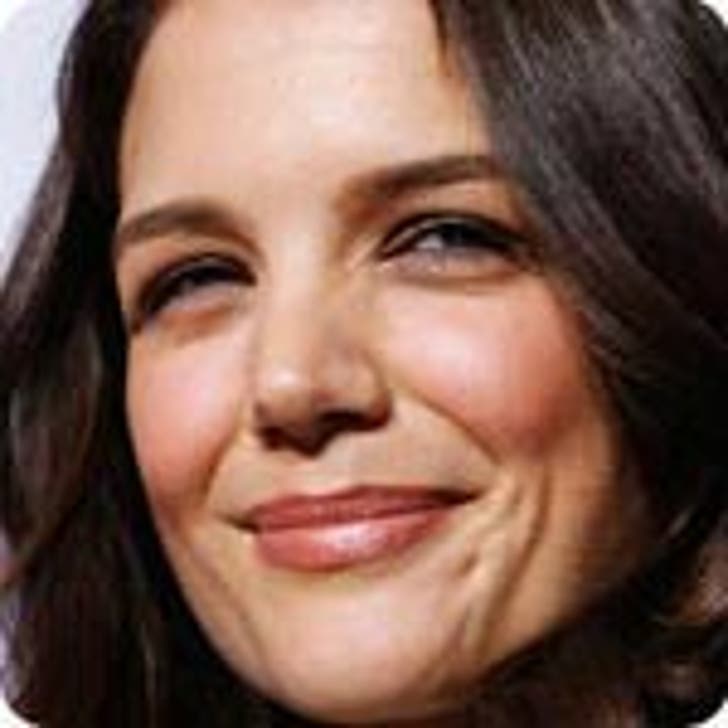 Katie Holmes: On the one hand, it's probably a nice break for Mrs. Tom Cruise this weekend to not have to consult lawyers and/or friends/handlers about the latest Scientology brainwash rumor. On the other, it really is still a crappy holiday when a virginal porn star has announced that she plans to adopt the screen name "Katee Holmes" for her cherry-popping debut, "True Diary: I'm a Virgin." This lass' manager, no rookie himself when it comes to the funky name dept. (he bills himself as Shy Love), insisted that his client is "using the name as a tribute to Katie, who has always portrayed innocence in whatever she has done." At least the folks at Shane's World, producers of the film, didn't call the movie "Dawson's Crack."