Jacko's Personal Stasho -- of Total Weirdness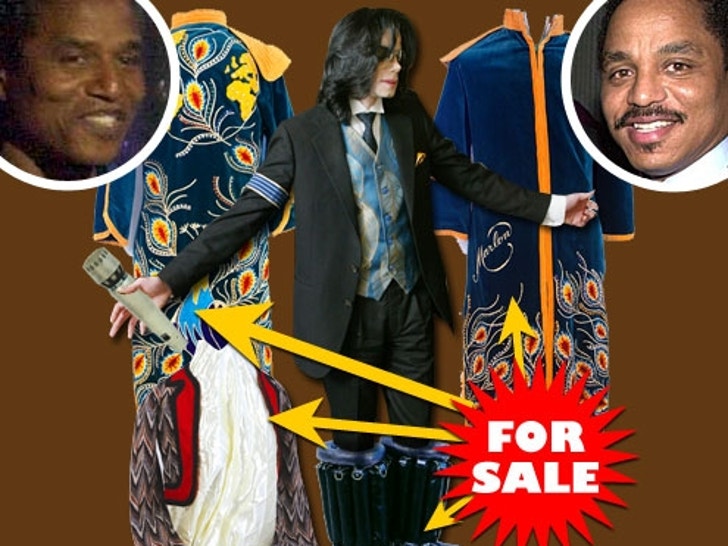 That auction of some of Michael Jackson's personal stuff is finally going off next week -- and TMZ has obtained exclusive photos of some of the loony loot.

Bid, if you dare, on a microphone that Michael used when performing with the Jackson 5 in the Seventies. Stop traffic with these sci-fi-riffic custom-made boots that were part of the family's Eighties getup -- and worn by Randy (not the "American Idol" judge, mind you) -- during their Victory tour, if you can walk in them. And make a grand boudoir-y entrance with Marlon's peacock-embroidered robe, described in auction materials as "a costume masterpiece."
The auction, organized by Richard Altomare, Chairman of Universal Express, comprises more than 20,000 items from the King of Pop's personal lair and will be auctioned at the Hard Rock Hotel and Casino in Las Vegas May 30-31.