Britney: "I Was Like a Bad Kid With ADD"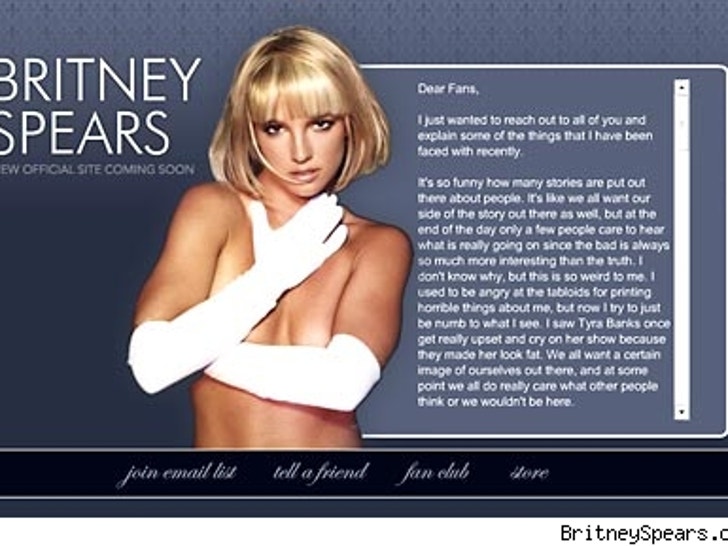 Britney Spears took to her website again today to reach out to her fans -- and to take veiled shots at her former manager, Larry Rudolph.

The post tried to explain some of what has been going on lately with Ms. Spears, including rehab, saying, "Recently, I was sent to a very humbling place called rehab. I truly hit rock bottom. Till this day I don't think that it was alcohol or depression. I was like a bad kid running around with ADD." No argument there.
Spears says in the letter that she doesn't want to "place blame on anyone," but then she does, saying at one point, "I had a manager from a long time ago come in and try to direct me and my life after I got my divorce." She also went on to say, "I feel like some of the people in my life made more of some issues than was necessary. I also feel like they knew I was beginning to use my brain for a change and cut some ties, so they wanted to be in more control of my life than me."