Jamie Foxx Flashes the Crowd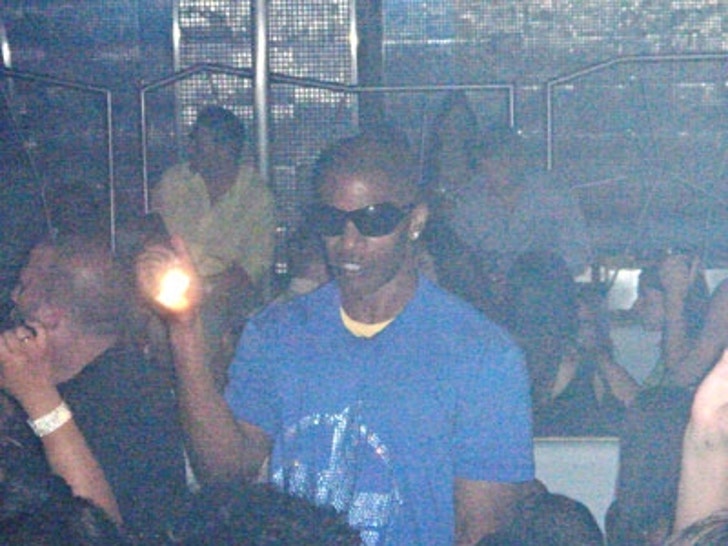 Jamie Foxx went fox-hunting ... with a flashlight.

The Oscar winner partied hard at Moon Nightclub in Las Vegas on Sunday night and -- we're told -- was looking for the pleasure of a little female company, so he did what any self-respecting movie star would do: he sought them out police lineup style. Foxx borrowed a security officer's flashlight and used it to pluck good-looking hotties from the crowd to hang out with ... illuminating!
Later that night, he hit the, ahem, hay at the Palms' $25,000 Hardwood Suite. A hotel suite unlike any other; the Hardwood suite comes replete with its very own basketball court and locker room ... co-ed, we assume.