Dog and Beth to Paris Haters -- You're Full of It!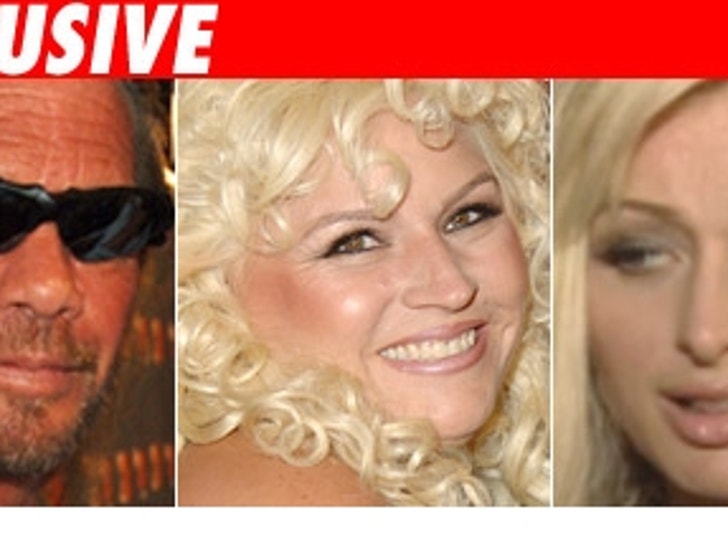 You might think that Dog and Beth Chapman -- the toughest, hardest bounty hunters around -- might take a tough stance against Paris Hilton's early release. Think again!

The Chapmans, who spoke exclusively to TMZ late last night, have both spent a little time in jails themselves and think that Paris has already been punished enough for what they call a "traffic offense" -- and they have just one question for all those outraged observers: Have you ever spent even an hour in jail?
Dog, star of A&E's "Dog the Bounty Hunter," says he gave serious thought to making a very unusual plea to the judge in Paris' case after hearing of the 45-day sentence. "I was going to offer to do the 45 days for her," he says. "And if anyone hates jail, my brother, it's Dog Chapman." Dog's prescription for punishing Paris? Putting Paris under "Dog Arrest" and having Beth give Paris a stern talking-to about drinking, driving and life.
Beth tells us that in her 20 years in the bail bonds biz, she's never seen anyone who committed Paris' crime -- which she calls essentially a "traffic offense" -- get such a stiff sentence. "That L.A. City Attorney [Rocky Delgadillo] is a joke. Three days in isolation for a person like Paris is more than enough. What you can't do is waste taxpayer money so a bunch of people can get their rocks off."